The Adams Center for Entrepreneurship
Named in recognition of Florida Atlantic University graduate and serial entrepreneur Scott H. Adams, the Adams Center for Entrepreneurship brings students, faculty and the community together to fuel the innovation needed to create new venture opportunities in the ever-changing global marketplace.
The mission of the Adams Center for Entrepreneurship at the DeSantis Pavilion is to create and educate entrepreneurial leaders who find sustainable solutions to economic and social problems. The goal of the Adams Center is to prepare FAU students in business, science, engineering, and all disciplines who are looking to become entrepreneurs through business ownership or through venturing.
The Carl DeSantis Pavilion was established in 2001 as part of Florida Atlantic University's College of Business, with the mission of serving as an incubator for ideas and a center of discussion and scholarly activity.
If you would like to receive emails for the Adams Center for Entrepreneurship SUBSCRIBE TO OUR MAILING LIST HERE
---
OASIS OF EXCELLENCE
The center is designated as an Oasis of Excellence by the American Council of Trustees and Alumni (ACTA). The nonprofit, nonpartisan organization based in Washington, D.C., honors more than 70 college and university programs nationwide that introduce students to the foundational arts and sciences, American heritage and a diversity of viewpoints.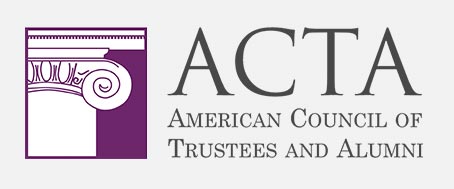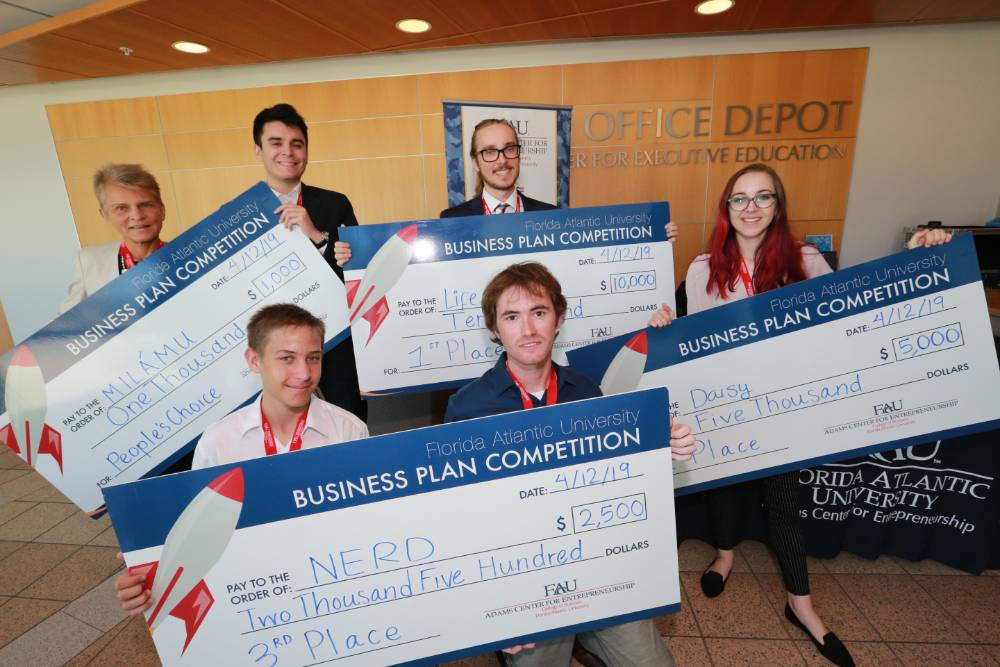 Venture teams comprised of FAU students, faculty and staff compete for prize money, legal and business services, office space at FAU's Tech Runway, the possibility to advance to state and national competitions and present their business plan to local angel and VC groups.

Global Entrepreneurship Week is a celebration of the innovators and job creators who launch startups that bring ideas to life, drive economic growth and expand human welfare. During one week each November, GEW inspires people everywhere through local, national and global activities designed to help them explore their potential as self-starters and innovators.
Future Dates:
2023 November 13 - 19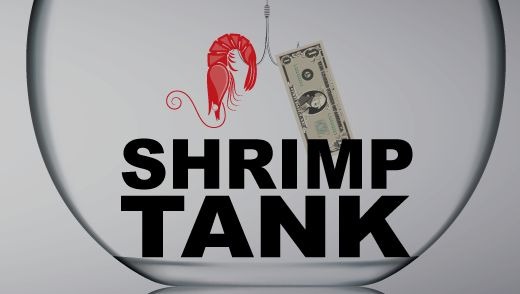 Where Street Smarts and Book Smarts Collide. Did you ever want to take an MBA course in entrepreneurship? Well, we've got the crash course. On The Shrimp Tank, the Adams Center for Entrepreneurship staff interview some of the brightest and best CEOs around South Florida to get the executive course on becoming a successful entrepreneur. If you are an entrepreneur or family business owner and would like to be on the show, please contact us.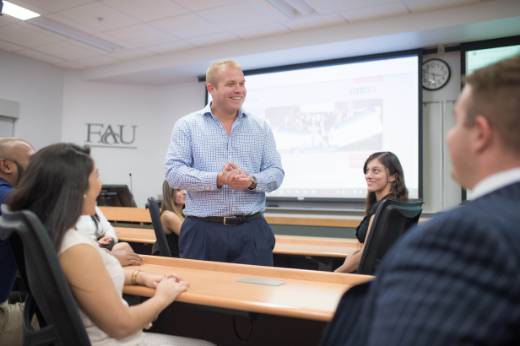 The Entrepreneur Boot Camp is a fast-paced certificate course empowering promising entrepreneurs and ambitious small business owners with the tools to write a successful business plan, find financial support and design the right operation for success!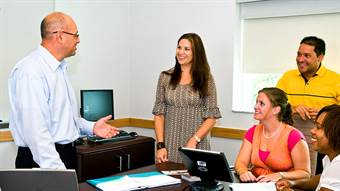 Our mentors go through FAU Tech Runway's onboarding process. Mentors offer FAU students, faculty, alumni and FAU Business Pitch competitors an opportunity to receive one-on-one mentoring with highly experienced entrepreneurs and executives. The mentoring program brings practical and pragmatic essentials to the entrepreneurs as they develop their businesses and throughout the launch of their entrepreneurial ventures.

Florida Atlantic University is a network partner of the Veterans Florida Entrepreneurship Program that offers on-campus instruction and access to local resources such as business leaders and mentors. We encourage veterans to sign up for entrepreneurship courses.
The I-Corps South regional cohorts curriculum is a five-week program for teams of two to four persons interested in commercializing research. The course consists of a one-day kickoff workshop, customer discovery interviews and a one-day closing workshop.