Business Communications Program
Our unique program provides students with the necessary written and oral communication tools to compete in the global workforce. Undergraduate and graduate courses are taught by expert faculty members who bring extensive academic credentials and real-life experience to the classroom. Instruction is offered both on-campus and online.
Class size is limited, so all students receive:
Personalized feedback on assignments;
Individual coaching sessions allowing students and instructors to work together and address the students' specific needs; and
Opportunities—both in formal presentations and discussions—to speak up in class, be heard, and hear others' points of view. We create a welcoming and collegial learning environment in which the classroom communication models effective communication for the business world.
Our Mission:
The Business Communications Program supports the vision of the FAU College of Business to:
Prepare students to think critically and communicatie successfully in their business careers.
Collaborate with designated College of Business degree programs to adapt Business Communications curriculum to meet specific needs.
Offer communication expertise and assistance to faculty and the business community.
Engage with the local business community to remain current with its communication needs.
More about Business Communications.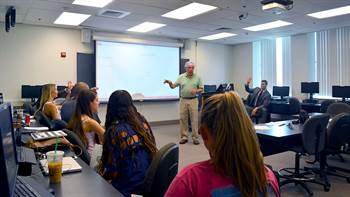 Learn about our innovative program.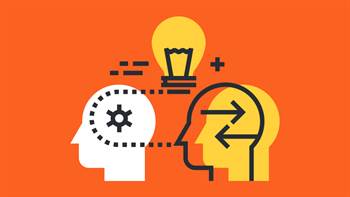 Access valuable communication resources such as instructional videos, writing guides, and more.
Scholarships
The following list of scholarships was created by donations from individuals and organizations for students of the College of Business (COB). The FAU Foundation and the Dean's Office administer the scholarships once per year at the start of the Fall Semester. Some scholarships are made from the interest accrued on endowed funds. The scholarships may be expendable or endowments. Therefore, each scholarship fund is reviewed and awarded on a case by case basis. To apply, select the red application button to the right. Awards to scholarship recipients are received in writing approximately one month after the application window closes.