The Finance Department
The Department of Finance objective is to prepare students for careers in corporate finance, financial services, and other industries. We consider, as an integral part of our mission, the production of scholarly research and involvement of its faculty in providing service to the College of Business, FAU, and the community of South Florida.
---
Guiding Principles:
Develop critical thinking, problem-solving, decision-making, and communication skills that provide the foundation for life-long learning in finance.
The Department of Finance can boast of the accomplishments of the faculty and students. The faculty has published research in the leading academic and practitioner journals such as the Journal of Financial Economics, the Journal of Finance, the Journal of Financial and Quantitative Analysis, the Journal of Banking and Finance, Financial Management, the Journal of Financial Research, and the Financial Review. The faculty also excels in teaching at the undergraduate, Masters' and Ph.D. levels, winning several teaching awards and drawing from business experience.
Our faculty achievement influences our students' achievements. After graduation, students enter the workforce prepared and advance rapidly. Finance students are currently working for Fortune 500 companies in the south Florida area as well as in other parts of the country and overseas.
---
Director's Welcome:
Welcome to the homepage of the Department of Finance. As one of six academic units of the College of Business, we offer full-degree programs in Finance at the undergraduate level. We also offer a finance-track concentration through our MBA program and a Ph.D. in Finance.
The Department consists of fourteen faculty members in finance, insurance, and real estate. Our faculty are very active in academic research with publications in some of the leading journals in their fields.
We offer courses in corporate finance, investments, financial markets, banking, and international finance. At the MBA level, we offer courses in investments, risk management, corporate finance, financial markets, corporate investment policy, and multinational finance. Students graduating with a finance degree can look forward to career opportunities in the areas of investments, banking, corporate financial management, financial planning, insurance and financial services. A finance degree can prepare students to enter a global environment full of challenges and rewarding opportunities.
For additional information about the department, degree requirements, or faculty, visit the ancillary links located across the Department of Finance Page.
~ Department of Finance Chair, Dr. Douglas Cumming
---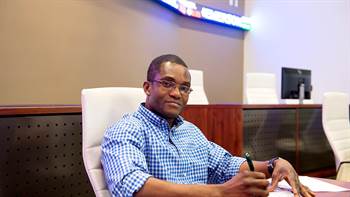 Learn about our innovative programs.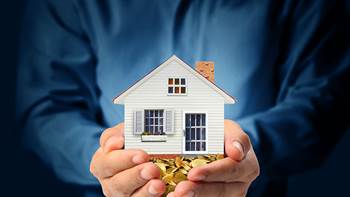 Learn more about this initiative.
---
Scholarships
The following list of scholarships was created by donations from individuals and organizations for students of the College of Business (COB). The FAU Foundation and the Dean's Office administer the scholarships once per year at the start of the Fall Semester. Some scholarships are made from the interest accrued on endowed funds. The scholarships may be expendable or endowments. Therefore, each scholarship fund is reviewed and awarded on a case by case basis.
College of Business Scholarships FAU Scholarships
---