Executive Forum Speaker Series: Spring 2021
The Executive Forum is designed to provide the wealth of knowledge and experience of inspirational leaders and executives from a wide variety of businesses and industries. The speakers present a brief overview of their businesses, as well as specific professional experiences, followed by a discussion of key issues facing their industries in the current business and economic climate.
We are proud to welcome esteemed local business leaders to speak directly with FAU MBA students.
---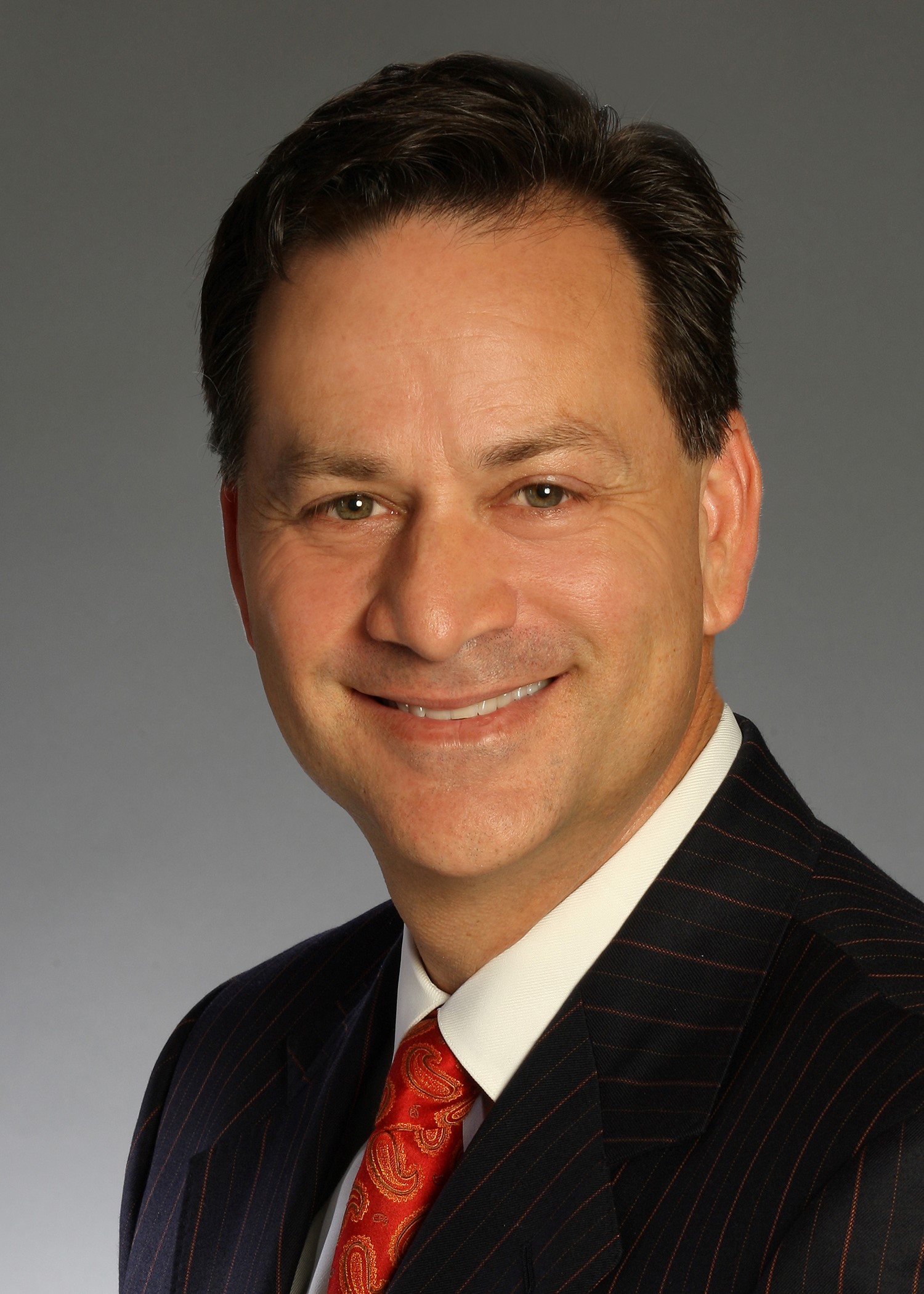 Peter Quinter
Chair of the U.S. Customs and International Trade Law Group, Gray-Robinson
February 6, 2021 @ 3:15pm
Shareholder and U.S. Customs and International Trade Law Group Chair Peter Quinter practices in the Miami, Boca Raton and Fort Lauderdale law firm offices of GrayRobinson. Peter principally represents individuals and companies involved in international trade and transportation, including litigation in the federal courts located in Florida and the U.S. Court of International Trade in New York. Florida Bar Board Certified in international law, Peter was appointed by The Florida Bar to the International Law Certification Committee.
Peter has received recognition for his experience and leadership by several reputable sources. Peter is recognized by Florida Trend in its "Florida 500: Florida's Most Influential Business Leaders" as well as among its "Legal Elite" in the area of international law. Peter has been ranked both globally and nationwide in Chambers USA for International Trade: Customs. The U.S. Secretary of Commerce appointed Peter to the Florida District Export Council because of his knowledge of and experience in international trade. Florida Super Lawyers magazine included him in the top 5 percent in Florida, and he was recognized in The Best Lawyers in America in the area of FDA law.
Peter served as legal counsel at the Southeast Regional Headquarters of the U.S. Customs Service (now known as U.S. Customs and Border Protection) in Miami, Florida. Responsibilities included providing legal advice and representation to management of customs on all matters involving the administration and enforcement of the customs and international trade laws. He provided legal advice on virtually all U.S. Customs activities undertaken by its enforcement, commercial operations, fines, penalties and forfeitures, and regulatory audit personnel. Peter assisted the U.S. Department of Justice in civil and criminal prosecutions on various customs violations, including commercial fraud, trade embargoes, and export controls.
Peter holds a B.S. from Cornell University and received his J.D. at Washington College of Law at The American University
---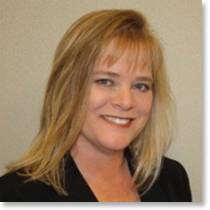 Janet Wincko '89 & '03
Senior Vice President of Associate Relations, City Furniture
February 6, 2021 @ 4:45pm
Janet Wincko is the Senior Vice President of Associate Relations at CITY Furniture. She joined CITY Furniture in 1989 and her current areas of responsibility are: Employee Engagement (EX); Diversity, Equity & Inclusion; Employee Relations; Compensation; HR Compliance; HR Technology and Corporate Communications.
Janet is certified as a Professional in Human Resource (PHR). She is a member of the Society for Human Resource Management (SHRM), Association for Talent Development (ATD), and a graduate of Leadership Broward Class XXXIII.
She is also actively involved on the following Advisory Boards: Advisory Board for the Dean of the College of Business at Florida Atlantic University (FAU) and the Advisory Board for the MS in HR Management Program for Florida International University (FIU). She also serves as the Vice Chair for the Broward County Workforce Development Board (CareerSource Broward), the Secretary for FAU's Alumni Association, as well the Chair of Florida State University's Center for Human Resource Management.
Janet earned a Certificate in Diversity and Inclusion for HR from Cornell University, Masters Business Administration (MBA) degree and a Bachelors of Business Administration Degree (BBA) with a concentration in Human Resource Management both from Florida Atlantic University, as well as Associates Degree from Broward Community College (Honors Institute).
She is a native Floridian and she and her husband, Ray, have two children, Kayla (26) and Ray III (20).
---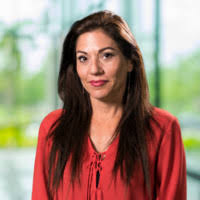 Sarah Pearson
Executive Vice President, Greater Boca Raton Chamber of Commerce

February 27, 2021 @ 3:15pm

Sarah Pearson currently serves as the Executive Vice President for the Greater Boca Raton Chamber of Commerce. She started her Chamber career with the largest and most influential Chamber in the state of Oregon, the Chamber of Medford/Jackson County, which had more than 1,700 members. In December 2010, after four enriching and educational years in Oregon, Sarah moved across the country and joined the professional team at the Boca Chamber.

In her current role, Sarah works to represent the interests of the 1,400 member businesses that employ over 50,000 people in the region. Her areas of focus are on economic advancement, public policy/advocacy and business development. She is also responsible for overseeing the efforts related to marketing and communications, programs and events, membership development, and The Chamber's Education Foundation.

Sarah's passion for the role that Chambers play in the business community is what fuels her continued growth in the industry.

Sarah currently serves on the Florida Association of Chamber Professionals (FACP) Board and has recently completed her Institute of Organizational Management (IOM) Certification.
---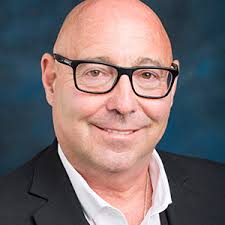 Lew Jaffe
Clinicial Professor and Entrepreneur-in-Residence, Loyola Marymount University
February 27, 2021 @ 4:45pm
All businesses are the same; they exist for the sole purpose of "gaining and retailing customers, profitably in order to create real value." In the course of his 30+ year career, Lewis Jaffe following that simple mantra, has led the growth, successful turnarounds of more than 20 under-performing companies, public and private as their chief executive or outside advisor in a variety of industries, creating over $1 Billion in shareholder value.

Lew's greatest strengths include leadership, vision and building plan that teams can execute with great success. He is a customer focused leader that understands complex market dynamics, the intricacies of distribution channels and maximizing corporate assets including human capital and leveraging a balance sheet. Lew's focus is on business to business companies but also has experience with business to consumer. Much of his concentration has been in telecommunications, manufacturing, media/content delivery, as well as retail and distribution/supply chain of B2B and B2C products. He also has significant experience with M&A activity and post transaction integration.

Lew is Clinical Professor and an Entrepreneur-in-Residence at Loyola Marymount University in the Fred Kiesner Center for Entrepreneurship management where he won "Professor of the Year" in 2016. He teaches both undergraduates and MBA candidates. His classes revolve around, leadership and how to grow new and existing ventures and decision making. In 2018 he published "The One Day MBA" which is an Amazon Best Seller.
In addition to teaching, Lew is an executive coach and an executive-in-residence, working with troubled companies in numerous industries including CPG, Video Technology, Hospitality and Retail.

Lew has been a CEO and Founder/Cofounder of numerous companies. MoviMe Network, the world's first ultra-fast download service Hollywood Content. MoviMe can be found in airports and airplanes on the WiFi networks as well there is an internet-based store for mobile device users. Lew was the Chief Executive of Oxford Media Inc., a Video on Demand and High Speed Internet Access Company delivering content and services to the hospitality industry where he grew the Company to the second largest VOD provider in the segments they served while adding high margin services to the same customers. He was the COO of Verso Technologies where he integrated numerous acquisitions that were made prior to his tenure while creating product bundles with in-house technology as well as developing strategic partners with other technology providers. As the CEO of PictureTel Corporation, a $500 million, NASDAQ-listed Videoconferencing Company which he sold in 2001, he developed video compression and communications technologies (16 patents), build the business from the ground up including distribution channels, engineering team, sales force and administration.

Lew holds his Masters Certification of Public Company Board of Directors, Serves on the boards of Reeds Inc. (REED:NASDAQ), FitLife Brands (FTLF:OTCBB) and is the lead independent director for York Telecom. Formerly he was the lead independent director of Benihana Inc. (BNHN:NASDAQ) prior to its being taken private.

As part of his Board duties, Lew has led special committees for boards that were formed to: return companies to profitability, explore strategic alternatives, options for capital raising, investigations on HR and insider trading allegations, changing listing exchanges and strategic committees for the targeting of potential acquisitions. He is and sought after public speaker on various topics, including; Leadership, Management, Strategic Planning and Problem Solving, Convergence in Telecom, AI in Collaboration and Corporate Renewal.

Mr. Jaffe has been a guest on a number of business shows for CNBC, MSNBC and ABC, and has been quoted in a variety of business and trade publications including Forbes Magazine, The Wall Street Journal, the New York Times, Business Week and the Boston Globe and a YPO resource as well as a former member of YPO New England Chapter, currently YPOG Santa Monica Bay Chapter.

Mr. Jaffe attended University of Pennsylvania, LaSalle University and Stanford University's Graduate School of Business.
---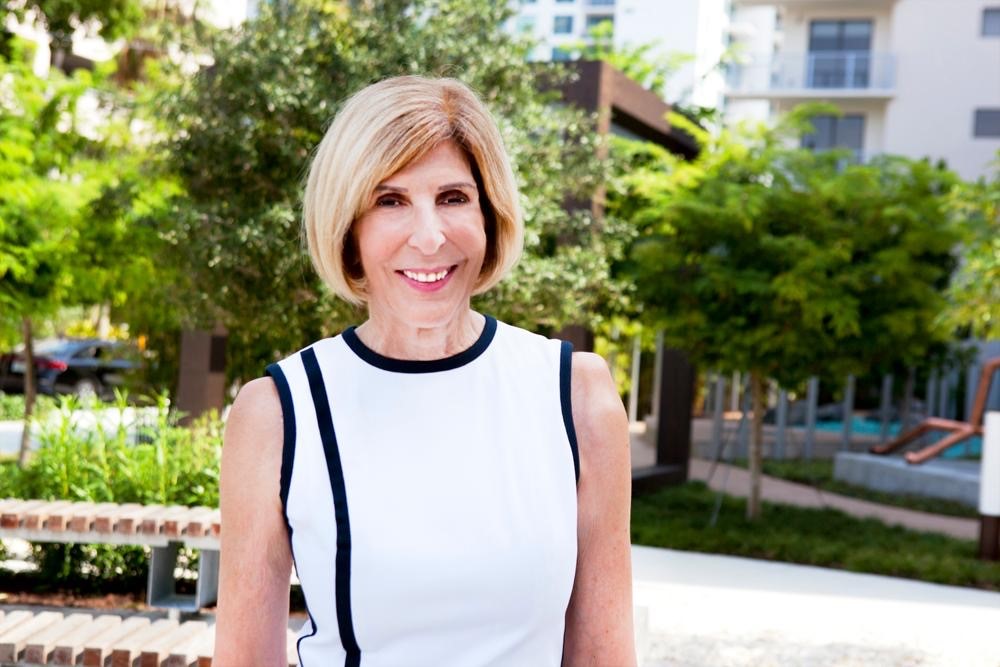 Jeri Muoio
Former Mayor,
West Palm Beach
March 20, 2021 @ 3:15pm
Dr. Jeri Muoio, the former mayor of West Palm Beach, was first elected mayor in 2011 and then reelected in 2015. Previously, Muoio served on the West Palm Beach City Commission for four years. During her administration, Mayor Muoio presided over an economic resurgence in the city. Her focus on strengthening the economy led to hundreds of new jobs in West Palm Beach. Under her leadership, business tax receipts increased by 61%, property values increased by 45% and job growth rose 20%, more than double the national average. She created the Flagler Financial District, now home to more than 250 financial services companies.
During her tenure as Mayor, Muoio focused on making West Palm Beach a great place for employees to work, believing that employees who are proud of where they work better serve the community. Through a partnership with the Great Place to Work Organization, Muoio worked to build a work culture based on trust.
Prior to moving to Florida, Dr. Muoio served as Assistant Superintendent in both the Chappaqua School District and the Fayetteville-Manlius School District and as Director of Special Education in the Mexico School District and the Liverpool School District. Dr. Muoio began her work in schools as a school psychologist.
Dr. Muoio is currently President and CEO of Great Cities for All, a business focused on building great work cultures, developing leaders within organizations, and government and community engagement.
Muoio has studied, practiced and taught the importance of leadership. She is an experienced presenter and facilitator.
She holds a Bachelor of Arts degree from SUNY Geneseo, a Master's Degree and Certificate of Advanced Study from SUNY Oswego, and a Ph.D. from Syracuse University.
---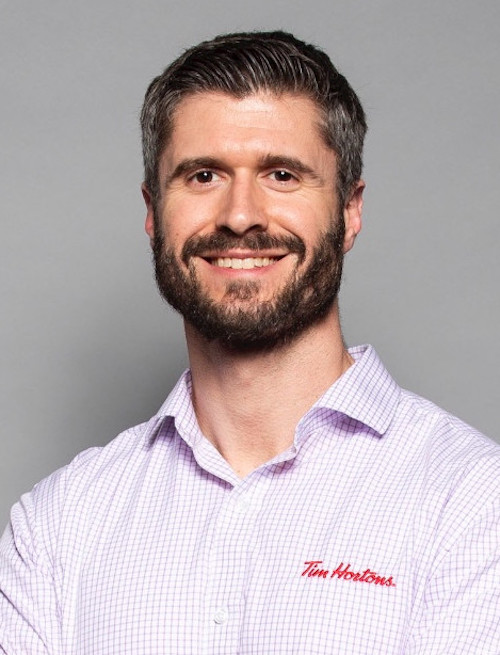 Mike Hancock
Chief Operating Officer, Tim Hortons
March 20, 2021 @ 4:45pm
Mike joined the Tim Hortons brand in October 2018 as Chief Operating Officer. Tim Hortons is the largest of the three brands operated by Restaurant Brands International (Burger King & Popeyes), generating over $1 Billion in annual EBITDA. Previously, he has held leadership positions in development and operations supporting the BK® U.S. business. Mike first joined BK® in 2013 leading the Development Analytics team. In 2016, he moved to Zurich, taking on a General Manager role overseeing the BK® business in Southern Europe, Turkey, and Sub-Saharan Africa. Mike holds an MBA from MIT Sloan and degrees in business management and marketing from Florida Atlantic University. At FAU, Mike was a starting defensive end on FAU's football team.
---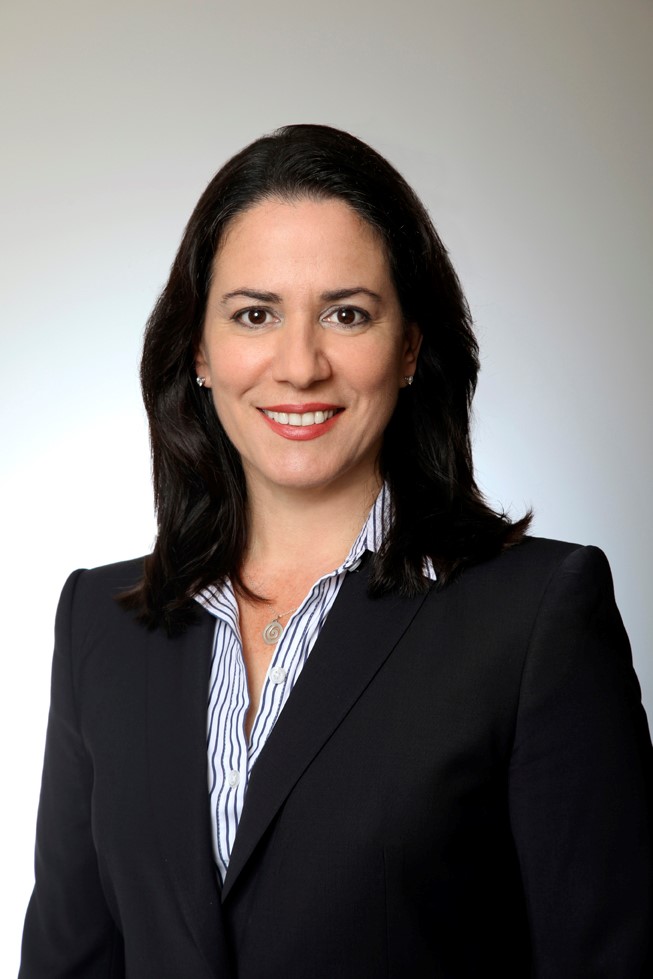 Clara Bennett
Executive Director, Boca Raton Airport
April 10, 2021 @ 3:15pm
Clara Bennett is the Executive Director of the Boca Raton Airport Authority, where she leads a team of dedicated aviation professionals in the business, operations, marketing and development of the Boca Raton Airport (BCT). Ms. Bennett has 30 years of experience as an airport executive.
Since joining Boca Raton Airport Authority in 2014, Bennett has developed a $40 million Capital Improvement Plan to enhance facilities and services available to the flying, public including the new US Customs and Border Protection Facility, various safety and security enhancements, and airfield and access improvements.
Ms. Bennett previously served as Fort Lauderdale Executive Airport (FXE) Manager, directing the operation and administration of the Executive Airport, the 200-acre Airport Industrial Airpark, the John Fuhrer Downtown Helistop and Foreign Trade-Zone #241.
Ms. Bennett is a licensed pilot and holds a Bachelor of Science degree in Aviation Management from Florida Institute of Technology and a Master of Business Administration from Florida Atlantic University.
Bennett maintains several professional affiliations and industry leadership positions including Vice Chair of the US Contract Tower Policy Board, Member of the Access Committee of the National Business Aircraft Association, Board Member of the Boca Raton Chamber of Commerce, past Member of the Board of Directors of the National Air Transportation Association (NATA), and two-time past Chair of the Florida Airports Council.
---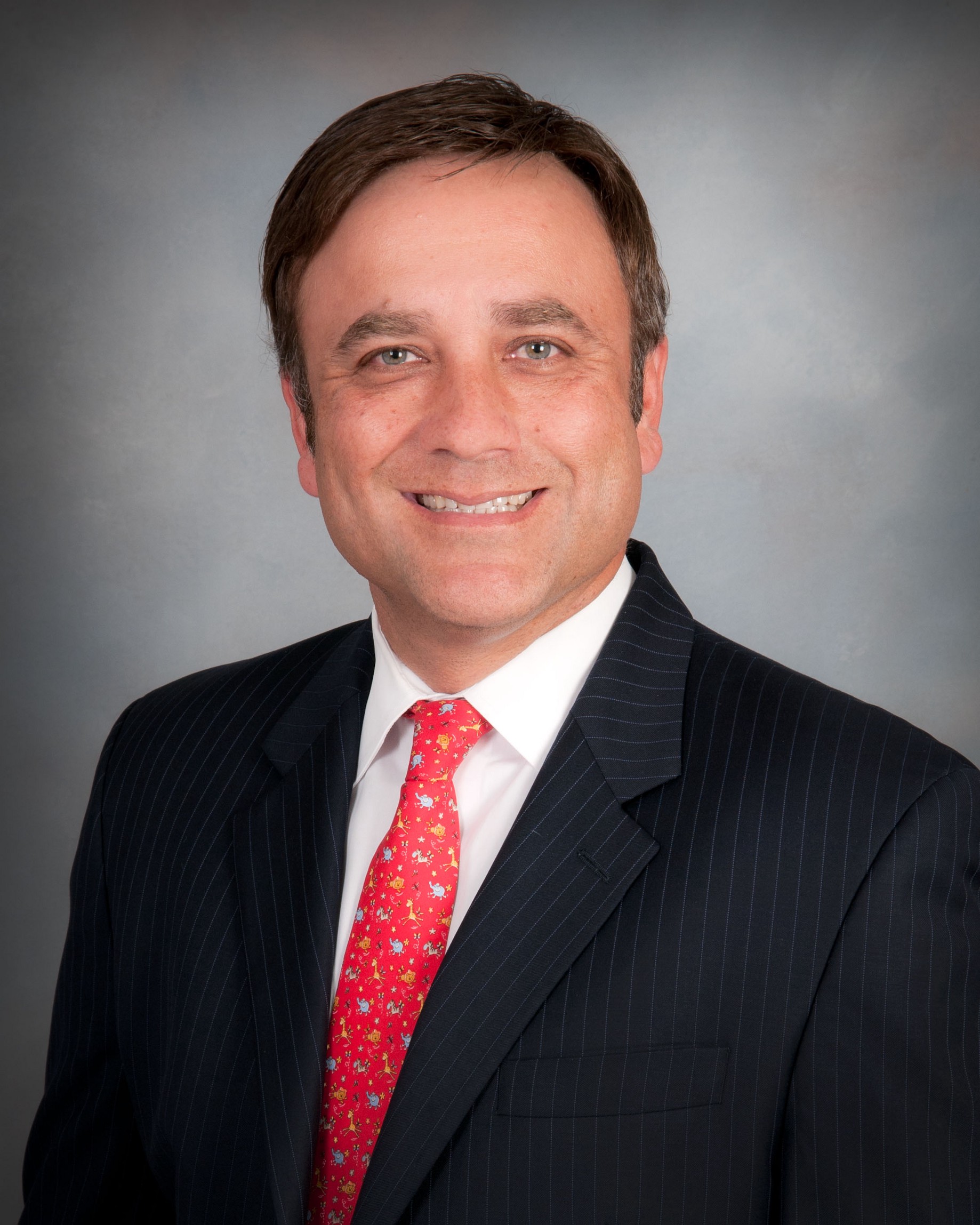 Abdol Moabery
Founder, President and CEO, GA Telesis
April 10, 2021 @ 4:45pm
Abdol Moabery is the founder, President and Chief Executive Officer of GA Telesis, a leader in integrated commercial aviation services. Founded in 2002 by Moabery, GA Telesis has quickly grown to one of the largest firms in its sector, amassing vertically integrated global aviation services businesses including engine, component and aerostructural maintenance and engineering, aircraft replacement parts distribution and supply-chain management, aircraft and engine leasing, and investment management with operating units throughout the Americas, Europe and Asia.
The company has also developed several strategic partnerships, including GAIC, a one-of-kind joint-venture, based in Beijing, with Air China. GA Telesis has won numerous awards and accolades, including the 2018 Air Transport Best Integrated Aviation Solutions Provider, 2014 Air Transport World MRO of the Year, The Boeing Gold Services Award and was also named among a select group of companies in the United States classified as a Good-to-Great company. While Moabery holds a substantial stake in the company, since 2007, the company's shareholders have grown to include significant stakes by global blue-chip names, Bank of America Merrill Lynch, Tokyo Century Corporation as well as All Nippon Airways TC.
A serial entrepreneur, Moabery is responsible for the start-up, organization and development of GA Telesis. He has 30 years of direct experience in various disciplines in aviation from flight, lease and structured finance to logistics and maintenance. Moabery previously served as Executive Vice President of Aviation Systems International, Inc., where his responsibilities included oversight and management of worldwide operations. Prior to joining ASI, he was with C-S Aviation Services, Inc. (a Soros Fund Management company), where he was responsible for the sale and marketing of the company's aviation portfolio assets.
Moabery and his wife, through their family foundation, are prominent philanthropists that have donated and directed millions of dollars to charitable causes that directly impact children and young adults. Some of these organizations include His House Children's Home, Kids in Distress, Florence Fuller Child Development Center, Food for the Poor, The Factory Youth Center, Florida Atlantic University Scholarship Fund, Unicorn Children's Foundation, The Florida Atlantic University Foundation, the ISTAT Foundation, the Wing's Club Foundation, the March of Dimes and the Boca Raton Regional Hospital. The Moabery's also provide financial support to deserving special needs families through their commitment to cover expenses not generally covered by government programs or charitable organizations.
Moabery is a graduate of Florida Atlantic University and currently serves as Chairman of the Board of Trustees. He has served as the Chairman of the Wing's Club Foundation Scholarship Fund since 2008. He's been a member of the Wings Club Foundation Board of Governors, The PGA Tour Champions Allianz Championship and Oasis Championship, the 2021 College Football National Championship Game Committee and serves as advisor to several national and local children's charities. Moabery received the prestigious Wright Brothers Memorial Award in 2014 for his accomplishments in aviation. He is an honorably discharged veteran from the United States Navy and resides in Delray Beach, FL with his wife and two children. Moabery is an avid explorer having traveled to over 119 countries across the globe and a passionate golfer.
---
Jerri DeVard
Founder, Black Executive CMO Alliance (BECA);
Board of Directors, Under Armour and Cars.com
April 24, 2021 @ 3:15pm
In 2021, Jerri established the Black Executive CMO Alliance (BECA). The first in its industry, BECA is an alliance designed to champion diversity at the corporate leadership level. Jerri is the former Executive Vice President and Chief Customer Officer of Office Depot, Inc., responsible for the P&L for eCommerce, Customer Service, all Marketing functions, Data and Analytics, Communications and Events, having previously served as its Chief Marketing Officer.
She has more than 30 years of extensive marketing and leadership experience at large global brands. Prior to Office Depot, she served as Chief Marketing Officer of The ADT Corporation, a leading provider of home and business security services. Prior to that, Jerri served as Executive Vice President, CMO for Nokia based in Helsinki and London. Additionally, she held senior marketing roles as SVP-Verizon Communications, CMO-Citibank, VP-Revlon, VP-Harrah's Entertainment, the NFL and General Mills, formerly the Pillsbury Company. Jerri is an Economics graduate of Spelman College, where she served as a member of the Board of Trustees and received her MBA from Clark Atlanta University Graduate School of Business.
She currently serves as a director on the boards of Under Armour Inc., the global athletic performance and innovation brand that changed the way athletes dress and cars.com, a leading digital marketplace for the automotive industry that connects car shoppers with sellers. Jerri previously served on the boards of ServiceMaster, Belk, Gurwitch Products, Tommy Hilfiger and the advisory board of Pepsico.
Jerri has been selected by Black Enterprise as one of the 75 Most Powerful Blacks in Corporate America and 50 Most Powerful Women in Business, named by AdAge as a Rockstar CMO and Power Player and 50 Women to Watch by the WSJ.
---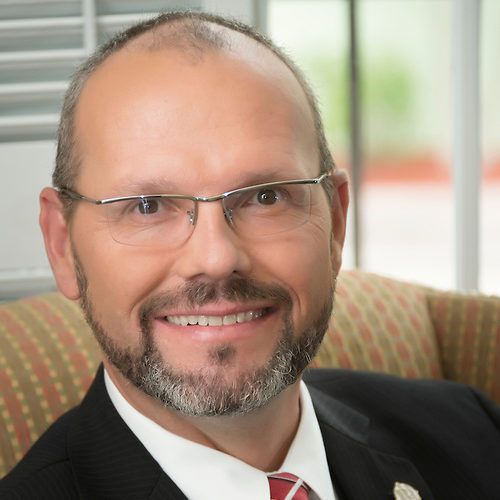 Heiko Dobrikow
EVP, Las Olas Company;
General Manager, Riverside Hotel
April 24, 2021 @ 4:45pm
Heiko Dobrikow is a seasoned hotelier of over 30 years and a business professional with extensive experience in all areas of the property & asset management. He is an expert in providing advisory support and solutions, such as developing successful management teams, ensuring revenue optimization, implementing service excellence and employee satisfaction. Assets may range from a boutique hotel to a major convention resort, from commercial buildings to residential communities. Further Heiko is known for taking companies with vertical cultures and flatten them by implementing a Servant Leadership Ideology.
Currently Heiko is the Executive Vice President at the Las Olas Company and the General Manager of the Riverside Hotel, which both are owned and operated by the Wells Family of Fort Lauderdale. Heiko has led team for beautiful Hotels and Resorts to success. He believes in community involvement and is the Immediate Past Board Chair / current board director of the GFLCC (2016), Past President / current board director of the FRLA – Broward Chapter (2011 – 2012), current Board Member of the GFLA, current EC Member of the Winterfest Boat Parade and past EC Member of the Greater Miami & Beaches Hotel Association. He further is actively involved as a member at the Fort Lauderdale Rotary Club, the Rotacyclists Florida, an Ambassador for the Salvation Army, a member of the Patriot Guard Riders, Mission United of Broward County, Broward Partnership for the Homeless and further volunteers as a member of the FTL St. Patrick's Day Parade Committee. Heiko has received awards such as SoFlo General Manager of the Year (HSMAI), Chairman's Award (GFLCC), Broward's Best Leaders Award (SFEM), Gay & Lesbian Business Exchange Ally of the Year (GLBX), South Florida's Tourism Legend of the Year (HSMAI), SoFlo Power Leader (Sun-sentinel), Tourism Icon of the Year (TravelHost) and most recently Business Leader of the Year (FAU).