About

Why Earn a Master of Science in Information Technology Management (MSITM)?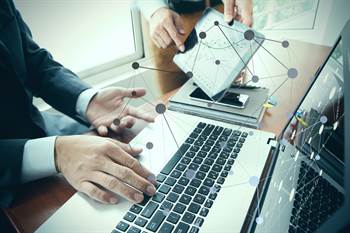 The economy continues to become more competitive, global, technology intensive, and knowledge-based.
All companies large and small rely on Information Technology (IT) to be more productive, efficient, and competitive.
Highly competent IT professionals who can create, maintain, and manage information technology resources and infrastructures are essential to sustain this economic evolution.
MSITM graduates have the knowledge and skills to meet such high demand and become IT leaders.
Why Pursue an MSITM Degree at FAU?
The College of Business is AACSB accredited, maintaining the highest standards of research and teaching
FAU is located in a premier geographical location in South Florida, in a vibrant hub of medical, biotechnology, and high-tech companies that need highly trained IT managers with advanced degrees
The traditional MSITM is a cross-disciplinary program combining the strengths of both the College of Business and the College of Engineering and Computer Science
Tuition is competitive (see admissions page for more details)
We offer an extensive (see our course information page for more details across the core and electives
The program is designed for professionals with IT experience.

For students who do not have an MIS background or IT experience we have 4 foundation courses to help you get caught up to speed (see our program information page for more details)

Students may be full-time or part-time, and the program can be completed in as little as 18 months for full-time students
All courses in the Traditional MSITM program are offered in a traditional face to face format during the day or in the evening.

Traditional face to face ISM courses are usually offered either during the day or in the evenings while traditional face to face Computer Science courses are usually offered during the day.
Please check the FAU Course Schedule for further information and course offerings.

The program start dates occur three times each year: January, May, and August
Faculty are committed to delivering an up-to-date curriculum focusing on innovation and effectiveness
A diverse group of students representing an international community with insights into the global economy are enrolled in the program