MBA in Sport Management (MBA SPORT) News
Read about the current work experiences and accomplishments of our distinguished students and alumni.
---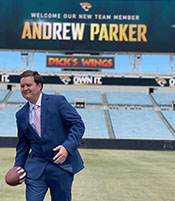 Andrew Parker
After 2 years as the Director of Sales and Marketing at Evert Tennis Academy, 2020 alum Andrew Parker secured a role with the Jacksonville Jaguars as an Account Manager, Group Sales.
---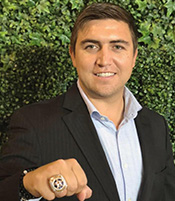 Craig Bristow
Class of 2016 alum Craig Bristow has joined the Houston Astros as a Senior Strategic Manager of Sales. Craig worked as a Digital Marketing Analyst at the Astros' Spring Training site prior to the move to Houston.
---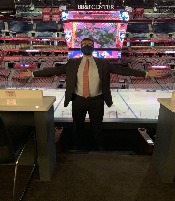 Jonathan Riseberg
Current student Jonathan Riseberg has found a role with the NHL's Florida Panthers. Jonathan is the newest Account Executive for Group Sales after previous experience with the Brooklyn Nets, Sacramento Kings, and Seton Hall Athletics.
---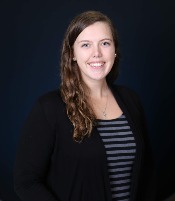 Amanda Blanchard
The 2020 graduate has secured a role with ESPN as an Event Coordinator. Amanda works with events such as the Birmingham Bowl, Myrtle Beach Invitational, and St. Pete/Clearwater Elite Invitational.
---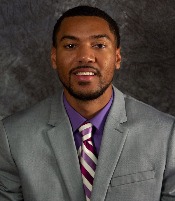 Jaylen Hinton
The 2019 graduate has been named a Venue Manager by Contemporary Services Corporation for Capital One Arena in Washington, DC. Jaylen is responsible for all facets of ushering, ticket scanning and security operations during Arena events. Jaylen started out as a member of CSC's Management training program.
---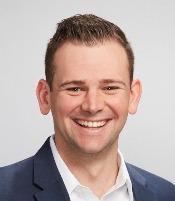 Nick Salerno
Class of 2015 alum was recently hired as the Director of Corporate Partnerships for the Philadelphia 76ers and Harris Blitzer Sports and Entertainment. Nick previosuly worked for the New York Yankees and Major League Soccer.
---