EMHA Leadership Bootcamp
The Executive MHA Leadership Bootcamp is a specialized course where students experience specific skills-based lectures from industry experts. These innovative graduate courses are designed to help students develop a personal strategy that enables them to leverage their degree for future professional success.
These courses are lead by a wide range of executives from various business disciplines, where they provide invaluable knowledge, propelling students to elevated levels of mastery. Students gain immediately applicable abilities and gain exposure to thought-leaders and change-makers who are influential in their trade and networks. Many of these industry leaders also become mentors for our students and provide valuable networking opportunities for their career growth.
Thank you to each of the leaders listed below. Their knowledge and wisdom help our students achieve future success in our program and upon graduation.
The course is taught and facilitated by Professor Rudy Molinet: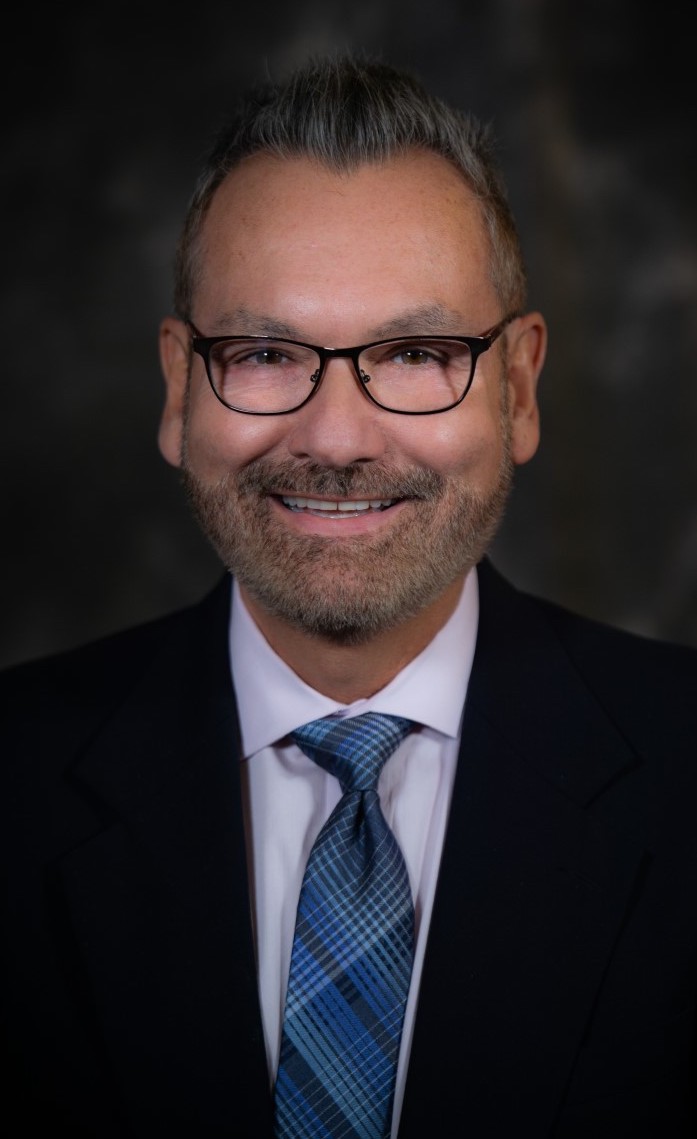 Professor Rudy Molinet, RN MPH FACHE
Adjunct Faculty, FAU Executive Education
Chief Executive Officer, Artemis Synergies Consulting
Professor Rudy Molinet earned his Master of Public Health in Health Administration with honors from Columbia University and his Bachelor of Science in Nursing from Hunter College, City University of New York, graduating with honors. He is board-certified in healthcare management as a Fellow of the American College of Healthcare Executives. He is an Executive Coach in private practice and an Adjunct Professor at Florida Atlantic University, College of Business, Executive Programs where he teaches leadership to Professional MBA, Sport MBA, and Executive Master of Health Administration students.
Professor Molinet brings 37 years of senior health care management experience and C-Suite level experience in operations, marketing and sales, strategic planning and board development in a variety of healthcare settings. These included non-profit and for-profit healthcare organizations, Home Healthcare, Specialty Pharmacy, Hospice, Home Infusion, Outpatient Mental Health, Inpatient Mental Health, Physician Practices, Urgent Care and several businesses that he founded.
Professor Molinet serves as Chief Executive Officer of Artemis Synergies, Inc., a Healthcare Consulting and Executive Coaching firm. Prior to consulting, he served as Executive Vice President for Stadtlander's/CVS-ProCare Pharmacy, a national specialty pharmacy specializing in the care of people living with HIV, Infertility and Organ Transplants. He has served on several non-profit boards in many roles including President, Vice President, Secretary, Treasurer and Board Member. He is a graduate of Leadership Miami and has received several awards for his advocacy work in equality, social justice and children's issues.
---
Distinguished Speakers: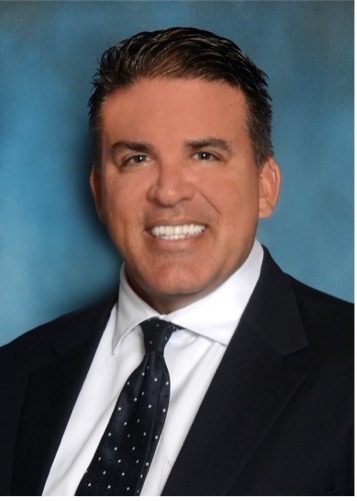 Mark Doyle, MBA
Chief Executive Officer
Holy Cross Health
Mark Doyle was named president and CEO of Holy Cross Health, a member of Trinity Health, in June of 2020.
A member of the South Florida community for more than 15 years, Mark was previously CEO of Memorial Hospital Pembroke Pines. He has also held executive positions at Broward General Medical Center (now Broward Health) and Tenet Healthcare System's Florida Medical Center.
Mark earned his bachelor's degree in business administration and management from Miami University in Ohio and his Master of Business Administration from the University of Phoenix. Under Mark's transformational leadership, Holy Cross Health was named a Best Hospital for 2020-21 by U.S. News & World Report and was recognized on Newsweek's annual list of World's Best Hospitals for 2020 and Best-In-State Hospital in Florida.
---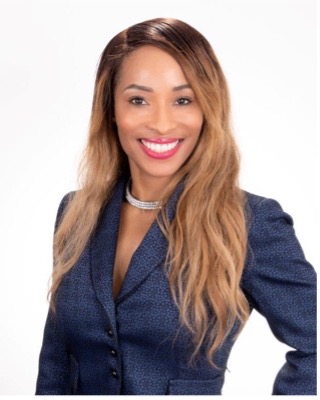 Tianika Holland, MBA
Senior Director of Provider Strategy
Florida Blue
Tianika Holland is a dynamic and experienced Managed Care Executive. As Senior Director of Provider Strategy for Florida Blue Medicare, she is responsible for developing and implementing strategy to position the plan for bold membership growth and as a payor of choice for Medicare Advantage membership in Florida. Additionally, she is accountable for the long-term success of key assets, anchors, and strategic partnerships statewide and leads a team of Network professionals that deliver Strategic Account Management, Clinical and Operational improvements
Prior to joining Florida Blue, Ms. Holland served 20 years in various Network Development roles at Humana, Inc. locally, regionally, and nationally, which facilitated the company's successful track under Value Based models of care.
The Miami native earned her Bachelor's degree in Business Administration from the University of Miami and Master's in Business Administration from Nova Southeastern University.
---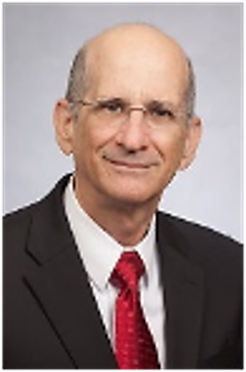 Richard Klass, MBA
Chief Executive Officer
2CY, Inc. (Founder)/KCI Partners, Inc. (Co-Founder)
Richard Klass has 30 years of strategic/business planning, market research, and man­agement consulting experience. He has facilitated strategic planning processes, developed business plans, improved operations and management effectiveness, managed complex primary market research projects, and executed big data analytic projects in every major health care setting including hospitals, high technology medical devices, bioscience or­ganizations, managed care organizations, not-for-profit agencies, medi­cal practic­es, life care/retirement developments, and associations. He has also worked in both domestic and international settings.
Mr. Klass received his Master's and Bachelor's degrees in business administration from the University of Miami. Since then, he has published two books: Strategic Planning in the Real World and The Physicians Business Manual, and contributed (~30) to professional journals and newspapers. He also serves as the President of the American Marketing Association (Miami Chapter).
---
Julé Frechette, BS-Health Policy & Management
Executive Director, Pediatrics
Atrius Health, Boston, MA
Julé Frechette is the Executive Director of Pediatrics at Atrius Health. Julé completed her Bachelor of Science in Health Policy and Management at Providence College and is currently working on her Master of Clinical Service Operations at Harvard Medical School. During her 25 year Health Care Operations career, Julé has served in various leadership roles for Toledo Hospital, Beth Israel Deaconess Medical Center, Mass General Hospital/ Mass General Hospital for Children, Tufts Medical Center and Southern New Hampshire Medical Center. Julé's areas of professional interests include business development and strategy, value based care, population health management, efficient design of operational workflows and service line development.
---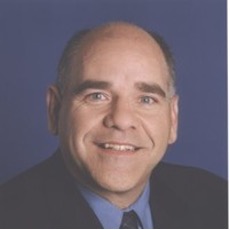 Lincoln Mendez, MHSA, BSMT
Chief Executive Officer
Boca Raton Regional Hospital/Baptist Health
Lincoln Mendez is the President and CEO of Boca Raton Regional Hospital/Baptist Health. Prior to that, he was the CEO at South Miami/ Baptist Hospital.
Lincoln holds a Master's degree in Health Administration Degree from Florida International University and both a Bachelor of Arts degree in Biology and a Bachelor of Science Degree in Medical Technology from Southern Adventist University.
He currently serves on the Board of the Boca Raton Chamber of Commerce, the South Florida Hospital and Healthcare Association, the Boca Raton Innovation Center and the Consortium Board of the FAU Schmidt College of Medicine Medical School program.
Lincoln served as Past Chairman of the Board of the South Florida Hospital and Healthcare Association and is currently a member of the American College of Healthcare Executives and the Orange Bowl Committee. He is a transformational leader who serves as a mentor for many of our fellow Owls and is a frequent contributor to our Executive MHA program.
---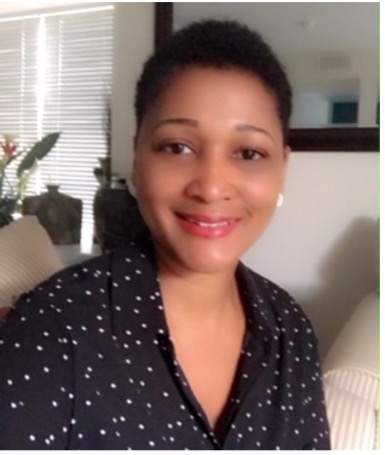 Paola Pouponneau-Nisbett, MSW, MBA
Palm Beach PACE Executive Director, MorseLife
Adjunct Professor, FAU College of Business, Executive Education
Paola Pouponneau-Nisbett has over twenty years of experience in the mental health, healthcare and long-term care industries and currently serves as the Executive Director of the Palm Beach Pace Program for MorseLife.
Paola's most extensive level of service has been with the senior population in long-term care. Her career in the Long-Term Care Industry expanded when she joined the Morselife Health Systems family in the summer of 2009, where she managed a great team of social workers, controlling budgets and maximizing operational efficiency.
Paola received her MBA in Health Care Administration from Florida Atlantic University (Go Owls!) and her Master of Social Work from Barry University. Using her leadership skills, she has successfully been able to grow the program throughout Palm Beach County by serving qualified vulnerable seniors. Paola has served on the FAU Executive MHA Adjunct Faculty since 2018 where she teaches a course on long-term care.
---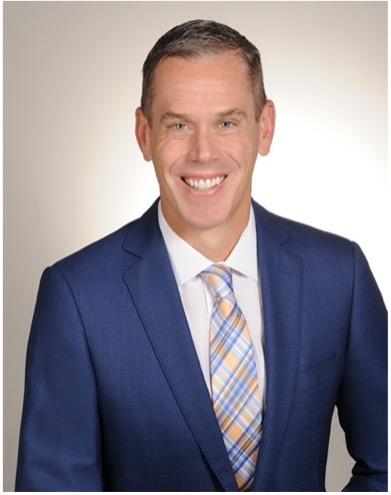 Peter Powers, MBA FACHE
Chief Executive Officer
Memorial Regional Hospital
Peter Powers is the CEO of Memorial Regional Hospital. He previously served as the CEO of St. Anthony Hospital, a Level 1 Trauma Center in Denver, Colorado.
Peter holds a Bachelor of Public Affairs with a minor in Business and Sociology from Indiana University as well as a Master of Business Administration from The University of Sydney (Australia). He is Board Certified in Healthcare Administration as a Fellow of the American College of Healthcare Executives (FACHE) one of the most prestigious designations of his profession. Peter has served on the Red Rocks Community College Advisory Board, Jefferson County Economic Development Commission Board of Directors and the American Heart Association Executive Committee.
He is currently a member of Leadership Broward and the Hollywood Chamber of Commerce Board of Directors. Outside of work, Peter enjoys spending time with wife, Irina, and children, Ivan and Mila, along with mixed martial arts, endurance sports and reading.
---
Rene Zipper, MBA FACHE
Vice President of Growth
Waystar Health

With more than 25 years of Healthcare experience in South Florida, Rene Zipper has established herself in the healthcare consulting and client management field.
Rene Zipper was the founding president of the Miami chapter of the National Association for Female Executives. Rene has served as President for Women's Healthcare Executive Network. Rene has been active with the South Florida Healthcare Executive Network for the last 12 years, and is a past President. Rene is committed to serve our local healthcare community.
Rene Zipper is currently the Vice President of Growth at Waystar. Waystar in a healthcare company specializing in Revenue Cycle Management. Rene spent 10 years with Press Ganey and Associates, as the President of New Business & Enterprise Sales and Mid-Market Client Management. Rene has had other leadership roles in the healthcare industry with companies such as EverHealth, Hill-Rom, Johnson and Johnson and General Electric (GE) Medical division.
Rene's undergraduate degree is in Finance and Marketing from the University of Miami and she has her MBA in Healthcare from Florida International University.
Rene is a published contributing author of a book titled: "Corporate Bold." Rene also has her Six Sigma Green Belt certification. Rene is a Fellow of the American College of Healthcare Executives, and currently serves as an industry expert for the MHA program at Florida Atlantic University.
Rene lives in Weston, Florida with her husband Adam and Blaze their Miniature Labradoodle. Their 21-year-old son Jacob, is currently attending The Georgia Institute for Technology.
---
Dr. Sandra Severe, PhD, MPH
Chief Operating Officer
Jackson Memorial Hospital - Jackson Health
Marie Sandra Severe, Ph.D., MPH is the Chief Operating Officer at Jackson Memorial Hospital, a division of Jackson Health System in Miami, FL. As a member of Jackson Memorial Hospital's executive team, she oversees the support services division which includes clinical engineering, plant operations, environmental services, food and nutrition services, and patient transport. During her tenure at Jackson Health System, she has served as Associate Vice President of Operations at Jackson Behavioral Health Hospital and Administrator of Jackson Community Mental Health Center.
Dr. Severe's career in healthcare began at Nicklaus Children's Hospital (formerly Miami Children's Hospital) where she served as the Director of Operations and Operations Manager of Early Steps Southernmost Coast. Early Steps Southernmost Coast is a program that provides early intervention services for children birth through three years of age with special needs for the southern half of Miami-Dade through Monroe Counties.
Dr. Severe earned a Bachelor of Arts in Political Science with a minor in Spanish from the Newcomb College of Tulane University in New Orleans, LA and a Master of Public Health degree from Tulane University School of Public Health and Tropical Medicine. She completed her doctorate in Public Health with a concentration in Health Promotion and Disease Prevention from FIU's Stempel School of Public Health and Social Work.
She was selected as one of Legacy (formerly Success South Florida) Magazine's "South Florida's 2010 40 Under 40 Leaders of Today and Tomorrow." She is a member of the American College of Healthcare Executives, Delta Sigma Theta Sorority, Incorporated, United Way Young Leaders and Women United, and an avid volunteer for and supporter of various causes throughout the community.
---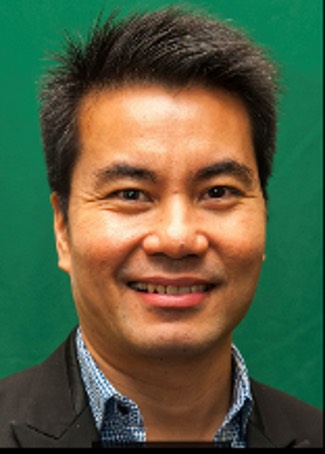 Dr. Ramil Cabela, DBA, MBA, BSN, RN
Head, Safety Science Hematology & Cell Therapy
Bristol Myers Squibb
Dr. Ramil is a management practitioner who started his career as a critical care nurse in various New York hospitals. Using his clinical experience, he pivoted into the health insurance industry which led him to land scientific and management roles in the biopharmaceutical industry where he's been in the last 20 years. He is currently Head of Safety Science Hematology and Cell Therapy at Bristol-Myers Squibb. With research interests in leadership and innovation, he earned a Doctor of Business Administration degree from the University of South Florida in 2018. He loves to play tennis, swim, sing, play the piano, and travel to new places every year with his wife who is a family medicine physician in NJ. Dr. Ramil is honored to participate in FAU's MBA Executive Forum panel discussion and the EMHA Leadership Bootcamp this year.
---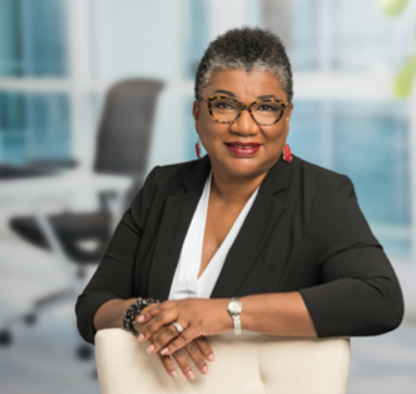 Annette Johnson, MS, CPC
Diversity and Inclusion Leader
Adjunct Faculty, FAU College of Business, Executive Program
Annette Johnson is a facilitator, author, speaker and certified coach. She has designed and facilitated programs for thousands of people across the globe. Her programs encompass diversity and inclusion, employee dispute resolution, business ethics and human resource topics to help corporate, nonprofit, education and government organizations nurture healthy cultures. Annette works with women's organizations in a powerful self-discovery process to empower confident, bold leadership. As an alumni-mentor for Women Unlimited, Inc., she has helped the next generation of women leaders develop skills and strengths they need to become top executives. In 2014 Annette founded The FLY Coach – Guiding Women to Lead & Soar and published her book, Forgive & Love Yourself. She hosts the YouTube podcast, Living in the Good Space. Annette holds an MS in Organizational Leadership. She is certified in 360 Degree Feedback, MBTI, Civic Reflection, Energy Leadership Index, Mediation and Conflict Resolution. Annette is married and has two daughters.
---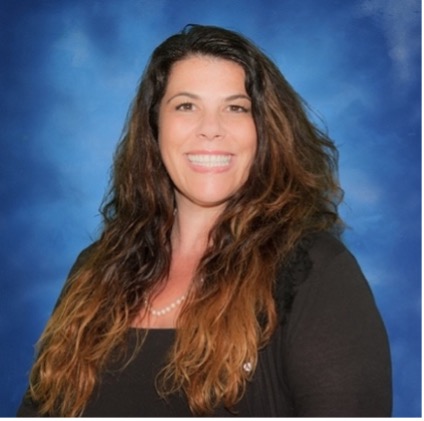 Dr. Denise Gravatt, DBA MA
Marketing and Content Developer & Instructor
Florida Atlantic University, College of Business, Executive Programs
Dr. Denise Gravatt is a multi-faceted communications specialist working across several FAU College of Business departments including Executive Education and the College Communications Team since 2007. As an instructor, Denise teaches Communications Strategies for both MBA and Master of Accounting students (with customized communication courses for forensic accounting, digital accounting forensics and data analytics, and business valuation concentrations). She earned her Doctorate in Business Administration with a focus on Marketing from the University of South Florida. Her research investigates digital marketing impact on the market outcomes in residential real estate. In her communications/marketing roles, she interviews our students, alumni, and business community partners, writes their engaging stories, and also provides strategic vision and editorial expertise across digital and print assets. In addition to her fulfilling work teaching and developing content, Denise is also passionate about networking and creating opportunities for students, alumni, staff, faculty and FAU business partners to make meaningful connections. Currently, she oversees the college's networking platform – FAU Business Network!
---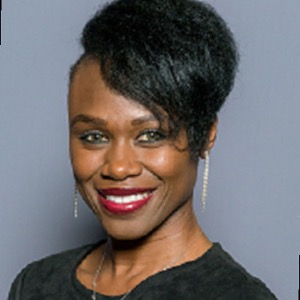 Natoia Adella McGarrell, MBA
Strategic Account Manager
Natera, Inc.
Natoia is a seasoned sales executive with over 13 years Territory Management and Sales experience in the pharmaceutical and other healthcare industries.
Natoia currently serves as a Strategic Account Manager at Natera, Inc..
Natera is a global leader in providing DNA testing across multiple clinical areas including women's health, organ health, and oncology. Where some set out to build a test, they set out to achieve a mission: change the management of disease worldwide by using DNA testing to proactively inform treatment.
She currently serves as the President of the local chapter of the National Association of Health Service Executives, a nationally recognized professional organization for healthcare leaders who come from and or work in communities of color. They are a diverse organization who are leaders in upholding high ethical standards in our profession.
On her LinkedIn page, Natoia shares her personal mantra:
"I pride myself on providing innovative solutions to achieve business objectives. My depth of product knowledge, skills, leadership, and organizational commitment are demonstrated through my accomplishments and willingness to go the extra mile to assess the customer's needs and position appropriate solutions. I am a driven, hard working, motivated professional, with the desire to make a difference in the organization that I am a member of, viewed as a team player, and provide my family with foundation and necessity to have a wonderful life!"
---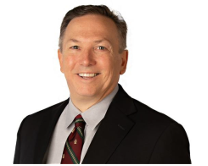 Frank Rainer, JD, MBA, MLLM
Senior Vice President & Chief Legal Officer
Memorial Healthcare System
Mr. Frank Rainer is the Senior Vice President for Legal Services at Memorial Healthcare System and has over 35 years experience in healthcare and real estate law . He holds a Juris Doctor degree from Florida State University, and three Master's Degrees- an MBA in Management, a Masters Degree LLM Taxation and a Masters Degree in Risk Management Insurance. As general counsel and C-level executive at Memorial, he is given the tools and opportunities to daily engage in exciting health care and business legal matters. Having over 35 years of extensive and intensive healthcare legal experience, he is at a place where those skills can be brought to bear and further honed. This is done in a sophisticated health system that is cutting edge and innovative.
The range of legal issues presented run the gamut from A (aviation – air ambulances) to Z (zoning). In between, all forms of traditional contractual, employment, business entity, M&A, construction, real estate and litigation issues are presented regularly. There are routine and cutting edge health care legal subjects, such as physician relations, medical staff matters, managed care, compliance, pharmacy, facilities, regulatory, licensing, medical malpractice, among others. As a non-profit, there are all the legal issues presented by that business model. The governmental aspect of Memorial, requires specialized knowledge as to governance, code of ethics, bond issuance, Florida's Open Meetings and Public Records laws, and procurement requirements.
Memorial provides a high quality and comprehensive set of business, financial and technical capabilities to accomplish the mission of the legal department: "To serve, advance and protect the legal interests of Memorial and to provide first rate, prompt and cost effective legal services to its board, executives, medical professionals, employees and all staff." I am entrusted with 35 FTEs and a multimillion dollar budget. The departments of Risk Management, Privacy and Insurance are under my leadership, in addition to a wonderful professional staff of 7 attorneys and 4 contract specialists. The department has access to and we regularly avail ourselves to the resources and talent of highly skilled and capable compliance, HR, Procurement, IT, clinical, GME, and finance departments and professionals, to name just a few.
---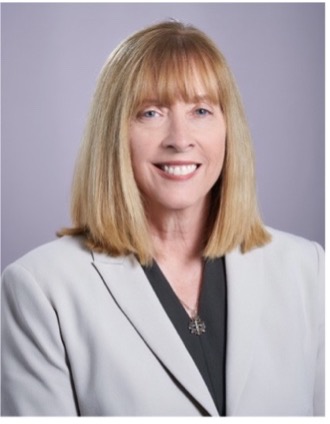 Dian Backoff
Executive Director
Catholic Hospice
Dian is an accomplished executive with an in-depth background in providing strategic direction and oversight to the healthcare industry with a strong focus on improving bottom line growth for new and existing hospices. Her leadership skills have taken her as far as directing a team to grow a small hospice operation into the nation's leading hospice provider. She is adept at working in both startup and corporate environments and possesses experience leading projects for a variety of functions including opening hospice and palliative care units, new program development, day-to-day management of large teams, call center operations, as well as patient care.
She began her career as an intake admissions expert and has worked at the bedside as an LPN. Throughout the years, she gained the experience which allowed her to increase her role and responsibility through a wide range of management positions, such as; Director of Admissions, General Manager and Vice President of Operations. As the Vice President of Operations for The Caring Foundation, she was accountable for leading all business development activities including creating and offering a shared services program to US-based hospices. From 2015-2018, she was a Hospice Consultant for ValueCare at Home Registry and Visiting Nurse Service of New York.
In March of 2018, Dian joined Catholic Hospice, as part of Catholic Health Services and The Archdiocese of Miami as the Executive Director. Through her leadership, she has led the change management program in the past three years.
Dian is an Alumni of the South Florida Hospital Association and served as a Board Member for the Community Health Accreditation Partner (CHAP). Her education includes studies in Health Services Administration at Barry University, and participates as a community panel member in the FAU Masters Healthcare Administration executive program
---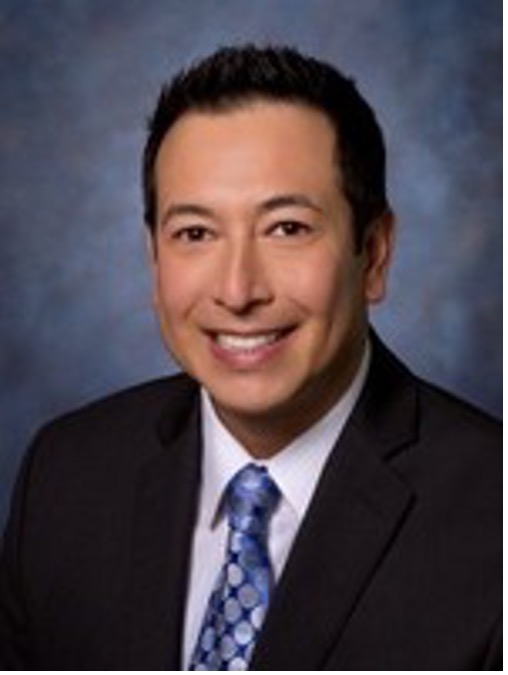 Kenneth Wong, MBA, FACHE
Chapter President
ACHE of South Florida
For nearly two decades, Kenneth C. Wong, FACHE, has enjoyed working with patients, physicians, hospitals and the community to improve healthcare access and outcomes.
Within healthcare management, Kenneth has held roles leading strategic planning, business development, marketing, physician and community relations. In the private sector, Kenneth has worked for several Fortune 500 companies within the pharmaceutical and medical device industry and received numerous awards for his efforts related to new product launches and market development initiatives.
Kenneth has been involved with the American College of Healthcare Executives (ACHE) and ACHE of South Florida, formerly known as the South Florida Healthcare Executive Forum (SFHEF), since 2013. For the past several years, Kenneth has served in various positions on the Board of Directors, including Educational Programming Chair, President-Elect and currently Chapter President.
In 2018, Kenneth received the Regent Award, the chapter's highest honor, for his dedication to planning and executing educational programs. He was also recognized by the American College of Healthcare Executives as an "ACHE Top Achiever" in 2019.
Kenneth received his undergraduate degree in international business, a graduate degree in international business administration and is a fellow with the American College of Healthcare Executives (FACHE).
---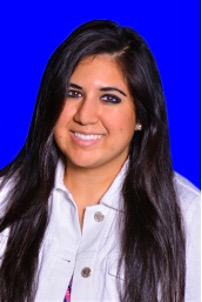 Mae Basiratmand, BSN, MS, RN
Marketing Manager and Adjunct Faculty
Florida Atlantic University, College of Business and Executive Education
Mae stems from a dynamic background, as she is a registered nurse with a passion for good storytelling. Currently, she is a marketing strategist at Florida Atlantic University within the Executive Education department. In this role, she spearheads cross-channel strategies ranging from website optimization, print, paid media, corporate communication, video content, events, to billboards. In addition, she is an adjunct professor who teaches Digital Marketing to undergraduates, immersing them in real-world scenarios and arming them with practical skills. As well, she has been a frequent guest for multiple lectures on various topics ranging from social media management to professional development to Executive Master of Health Administration students. Mae is also on the Adjunct Faculty in Marketing for the College of Business.
With clinical expertise in mental health, she has harnessed her understanding of science to bring a clinical perspective to formulating insights for marketing campaigns. Previously, she has worked with pharmaceutical clients such as AstraZeneca, Actavis, Forest Laboratories, and Pfizer, at DigitasLBi and Galderma at FCB Health New York. She was a key player on an award-winning unbranded campaign for disease-state awareness for AstraZeneca, part of a groundbreaking social media campaign which ultimately brought home the Cannes Lions Pharma Grand Prix award for "Integrated Digital Campaign" as well as a Silver Lion for "Direct and Promo Activation." She has worked in integrated marketing for various millennial-targeted campaigns, where she participated in fueling ideas for immersive events including partnership programs for the annual MTV Movie Awards. Prior, she assisted the public relations team at Hearst Magazines, participating in events and managing media for multiple publications, including Cosmopolitan, O the Oprah Magazine, Esquire, and Seventeen.
Mae is currently working on her first fiction novel and building a digital marketing case study to use for future undergraduate cohorts. She is a registered nurse in New York, Florida, and California. She received her Bachelor's in Nursing from the University of Florida and her Masters in Strategic Communication from Columbia University.
---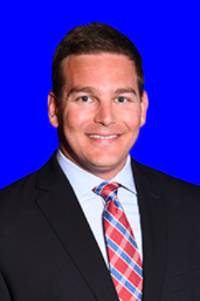 Dan Cornely, MAE
Graduate Business Career Specialist, Internships & Professional Development
FAU College of Business, Executive Education
Dan currently works in the College of Business as a Graduate Business Career Specialist. Prior to FAU, he worked in the private sector as a Director of Partnerships and a Recruiting Specialist at Next College Student Athlete (NCSA). He also has over 5 years of higher education experience as a Recruiting Coordinator and Coach for Defiance College. Dan is passionate about guiding FAU business students as they prepare to launch into their dream careers. Dan holds a Master of Arts in Education from Defiance College and a Bachelor of Arts in Communication (Business Scholars Program) from Hanover College.
---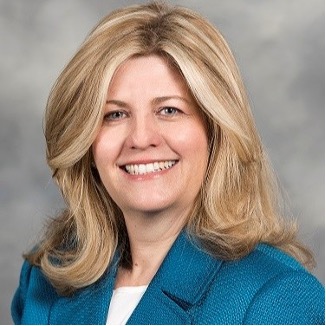 Jessica Lerner, MHA
President and Chief Executive Officer
Community Care Plan
Jessica Lerner is the President and Chief Executive Officer of Community Care Plan (CCP), the Health Plan with a Heart, and is responsible for providing strategic leadership for the company by working with the Board of Directors and management team to establish long-range goals, strategies, plans, and policies. Jessica also maintains strong cooperative relationships with regulatory agencies, as well as develops and achieves membership growth, retention, quality, and financial targets. She is actively involved in local trade and professional associations, as well as assisting with directing the activities and involvement of CCP's lobbyist and legal counsel.
Prior to joining CCP, Jessica served as Executive Director for Memorial Healthcare System where she spearheaded various initiatives for more than 19 years. She directed all health plan operations, inclusive of member benefits, provider network development, claims payment operations and system configuration, as well communications distribution and medical and pharmacy management.
Jessica attended Florida International University where she obtained a bachelor's degree in marketing and management from the University's College of Business. Jessica also attended Florida Atlantic University where she earned a Masters in Health Administration through the Executive MHA program.
---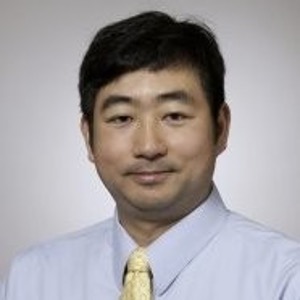 Dr. Joe Kimura, MD, MPH
Chief Medical Officer
Atrius Health, Boston, MA
Joe Kimura, MD MPH has served as Chief Medical Officer of Atrius Health since January 2016. Atrius Health is a 750 physician independent multispecialty practice based in Boston and a market leader in value based care and population health management. Over the past two decades, Dr. Kimura has helped lead efforts in quality and safety improvement, population health management, clinical informatics and data analytics, and medical education at Atrius Health and Southern California Permanente Medical Group.

Dr. Kimura is board certified in Internal Medicine and Clinical Informatics and an avid national advocate for the practical applications of clinical informatics and healthcare analytics to improve healthcare delivery – especially in the value based ambulatory setting. From 2012-16, he served on several Office of the National Coordinator Workgroups and Committees and was Co-Chair of the Workgroup on Advanced Health Models and Meaningful Use.

Locally, Dr. Kimura is actively involved in the healthcare technology start up community and serves as an executive board member for the Yale University Center for Biomedical Innovation and Technology. In 2012, he was recognized as Top 25 Clinical Informaticists by Modern Healthcare and as a leading CMIO experts by Health Data Management in 2016.
Dr. Kimura serves on the national boards of the Clinical Health Network for Transformation (national network of Planned Parenthood affiliates) and the Council for Accountable Care Practices – an affiliate of the American Medical Group Association foundation.

Dr. Kimura is a graduate of Stanford University, Washington University School of Medicine, and Harvard School of Public Health. After a primary care internal medicine residency at the UCSF, he completed a health services research fellowship in the Department of Ambulatory Care and Prevention at Harvard Medical School. In 2015, he completed the Advanced Management Program at MIT Sloan School of Management with a certificate in Management, Innovation, and Technology. His clinical practice remains at HVMA Kenmore and he is a faculty member in the Department of Population Medicine at Harvard Medical School.For nearly two decades, Kenneth C. Wong, FACHE, has enjoyed working with patients, physicians, hospitals and the community to improve healthcare access and outcomes.
---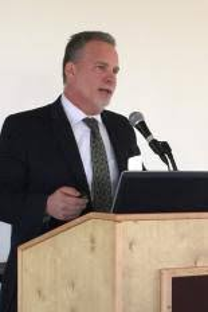 Dr. Richard S. Gendler, JD, LLM, JSD
Business Law Coordinator & Instructor, Florida Atlantic University, College of Business
Peace Justice and Human Rights Affiliate Faculty
Dr. Richard Gendler is a full-time professor of law and ethics at FAU's College of Business, where he also serves at the College's Business Law and Ethics Coordinator. Dr. Gendler has published several scholarly articles, and taught several continuing legal education courses, related to topical consumer bankruptcy and accounting issues. He is a special magistrate for Palm Beach County and was recently appointed as an arbitrator for the Financial Industry Regulatory Authority (FINRA). In the furtherance of public service to the profession, Dr. Gendler serves, or has served, on the Florida Bar Student Education and Admissions to the Bar Committee, the Law Education Committee, Federal Rules Practice Committee , as Vice Chair of the Florida Bar's Seventeenth Judicial Circuit Grievance Committee, as well as the Bankruptcy Mortgage Mediation Committee for the Southern District of Florida.
In his professional career as an accomplished attorney, Dr. Gendler has practiced in the areas of bankruptcy, real estate, tax, estate planning, and probate matters. He is a member of the Florida Bar, the United States District Court for the Southern District of Florida, the United States Bankruptcy Court for the Southern District of Florida, the Eleventh Circuit Court of Appeals, and the United States Tax Court
Dr. Gendler received a Bachelor of Arts (B.A.) from the University of Hartford, a Doctorate in Jurisprudence (J.D.) from the University of Miami, and both a Master of Laws (LL.M.) and Doctor of Science in Law (J.S.D.) form the Thomas Jefferson School of Law.