College of Business Faculty Research
Comprised of some of the most passionate and innovative minds in business, the world-class faculty at Florida Atlantic University's College of Business is one of the key reasons the college has been recognized by The Financial Times, U.S. News & World Report, The Princeton Review, and many others.
Our faculty members are also recognized scholars who are actively engaged in research (peer-reviewed, public scholarship, and grants) with the support of the college's Centers like the Adams Center for Entrepreneurship, Madden Center for Value Creation, Center for Forensic Accounting, and the Phil Smith Center for Free Enterprise.
FAU Business faculty have published peer-reviewed research on topics such as audit pricing, international trade, information privacy, social media, asset pricing and business clusters in leading publications like American Economic Review, Journal of Finance, Journal of Applied Psychology, and Journal of Marketing.
Faculty actively participate in grants sponsored from public and private sources at the local, regional, and national levels.
Faculty also produce and deliver public scholarship* targeted directly to consumers, business leaders, and policy makers with the goal of creating more informed applied business decision making. *Public Scholarship is the way that public and academic communities create and spread knowledge.
GUIDELINES: BUSINESS FACULTY RESEARCH Submit publication
---
Database of Research Publications
Below, browse through our database of recent research production from our College of Business faculty.
Use "Search" to filter the table by date, type, source, faculty details, etc. Table data can also be downloaded in different formats (CSV, Excel, PDF, etc.) by clicking the associated button.
Note: Link(s) to available research publications included where available. Public scholarship and grant links, when available, are provided to internal college resources as well. We cannot guarantee links will remain active in perpetuity.
BETA Version
| Date | Title | Source | Faculty Photo | Faculty Name | Type |
| --- | --- | --- | --- | --- | --- |
| 2023-12-06 | | The Real Estate Initiative at Florida Atlantic University | | | Public Scholarship |
| 2023-12-06 | | The Real Estate Initiative at Florida Atlantic University | | | Public Scholarship |
| 2023-12-04 | | Monthly Inflation Report at Florida Atlantic University | | | Public Scholarship |
| 2023-11-30 | The impact of county-level factors on meaningful use of electronic health records (EHRs) among primary care providers | PLOS ONE | | | Peer Reviewed |
| 2023-11-30 | The impact of county-level factors on meaningful use of electronic health records (EHRs) among primary care providers | PLOS ONE | | | Peer Reviewed |
| 2023-11-30 | | FAU Sport Management Kicker & Punter Indexes | | | Public Scholarship |
| 2023-11-30 | | FAU Sport Management Kicker & Punter Indexes | | | Public Scholarship |
| 2023-11-30 | | FAU Sport Management Kicker & Punter Indexes | | | Public Scholarship |
| 2023-11-30 | | FAU Sport Management Kicker & Punter Indexes | | | Public Scholarship |
| 2023-11-21 | | FAU Sport Management Kicker & Punter Indexes | | | Public Scholarship |
| 2023-11-21 | | FAU Sport Management Kicker & Punter Indexes | | | Public Scholarship |
| 2023-11-21 | | FAU Sport Management Kicker & Punter Indexes | | | Public Scholarship |
| 2023-11-21 | | FAU Sport Management Kicker & Punter Indexes | | | Public Scholarship |
| 2023-11-16 | | The Real Estate Initiative at Florida Atlantic University | | | Public Scholarship |
| 2023-11-14 | | FAU Sport Management Kicker & Punter Indexes | | | Public Scholarship |
| 2023-11-14 | | FAU Sport Management Kicker & Punter Indexes | | | Public Scholarship |
| 2023-11-14 | | FAU Sport Management Kicker & Punter Indexes | | | Public Scholarship |
| 2023-11-14 | | FAU Sport Management Kicker & Punter Indexes | | | Public Scholarship |
| 2023-11-13 | Information Transfer of CEO Turnover: Evidence from Firm-CEO Mismatch | Journal of Corporate Finance | | | Peer Reviewed |
| 2023-11-13 | Information Transfer of CEO Turnover: Evidence from Firm-CEO Mismatch | Journal of Corporate Finance | | | Peer Reviewed |
| 2023-11-13 | Information Transfer of CEO Turnover: Evidence from Firm-CEO Mismatch | Journal of Corporate Finance | | | Peer Reviewed |
| 2023-11-10 | Labor Protection and Stock Price Crash Risk: Evidence from International Equity Markets | British Accounting Review | | | Peer Reviewed |
| 2023-11-07 | | FAU Sport Management Kicker & Punter Indexes | | | Public Scholarship |
| 2023-11-07 | | FAU Sport Management Kicker & Punter Indexes | | | Public Scholarship |
| 2023-11-07 | | FAU Sport Management Kicker & Punter Indexes | | | Public Scholarship |
| 2023-11-07 | | FAU Sport Management Kicker & Punter Indexes | | | Public Scholarship |
| 2023-11-07 | October 2023 Logistics Manager's Index Report | Logistics Managers' Index | | | Public Scholarship |
| 2023-10-30 | | FAU Sport Management Kicker & Punter Indexes | | | Public Scholarship |
| 2023-10-30 | | FAU Sport Management Kicker & Punter Indexes | | | Public Scholarship |
| 2023-10-30 | | FAU Sport Management Kicker & Punter Indexes | | | Public Scholarship |
| 2023-10-30 | | FAU Sport Management Kicker & Punter Indexes | | | Public Scholarship |
| 2023-10-30 | Advanced Practice Nurse Case Managers Improve Efforts by U.S Hospitals to Address Patient Social Needs | Journal of Advanced Nursing | | | Peer Reviewed |
| 2023-10-30 | Advanced Practice Nurse Case Managers Improve Efforts by U.S Hospitals to Address Patient Social Needs | Journal of Advanced Nursing | | | Peer Reviewed |
| 2023-10-27 | | Monthly Inflation Report at Florida Atlantic University | | | Public Scholarship |
| 2023-10-26 | Bitcoin Blocksize, Custodial Security, and Price | Social Science Research Network | | | Peer Reviewed |
| 2023-10-26 | Bitcoin Blocksize, Custodial Security, and Price | Social Science Research Network | | | Peer Reviewed |
| 2023-10-25 | | FAU Sport Management Kicker & Punter Indexes | | | Public Scholarship |
| 2023-10-25 | | FAU Sport Management Kicker & Punter Indexes | | | Public Scholarship |
| 2023-10-25 | | FAU Sport Management Kicker & Punter Indexes | | | Public Scholarship |
| 2023-10-25 | | FAU Sport Management Kicker & Punter Indexes | | | Public Scholarship |
| 2023-10-18 | | The Real Estate Initiative at Florida Atlantic University | | | Public Scholarship |
| 2023-10-18 | | The Real Estate Initiative at Florida Atlantic University | | | Public Scholarship |
| 2023-10-17 | | FAU Sport Management Kicker & Punter Indexes | | | Public Scholarship |
| 2023-10-17 | | FAU Sport Management Kicker & Punter Indexes | | | Public Scholarship |
| 2023-10-17 | | FAU Sport Management Kicker & Punter Indexes | | | Public Scholarship |
| 2023-10-17 | | FAU Sport Management Kicker & Punter Indexes | | | Public Scholarship |
| 2023-10-16 | | The Real Estate Initiative at Florida Atlantic University | | | Public Scholarship |
| 2023-10-16 | Hispanic Index of Consumer Sentiment | Business & Economics Polling Initiative at Florida Atlantic University | | Monica Escaleras | Public Scholarship |
| 2023-10-12 | | FAU Sport Management Kicker & Punter Indexes | | | Public Scholarship |
| 2023-10-12 | | FAU Sport Management Kicker & Punter Indexes | | | Public Scholarship |
| 2023-10-12 | | FAU Sport Management Kicker & Punter Indexes | | | Public Scholarship |
| 2023-10-12 | | FAU Sport Management Kicker & Punter Indexes | | | Public Scholarship |
| 2023-10-05 | | FAU Sport Management Kicker & Punter Indexes | | | Public Scholarship |
| 2023-10-05 | | FAU Sport Management Kicker & Punter Indexes | | | Public Scholarship |
| 2023-10-05 | | FAU Sport Management Kicker & Punter Indexes | | | Public Scholarship |
| 2023-10-05 | | FAU Sport Management Kicker & Punter Indexes | | | Public Scholarship |
| 2023-10-03 | September 2023 Logistics Manager's Index Report | Logistics Managers' Index | | | Public Scholarship |
| 2023-09-29 | | Monthly Inflation Report at Florida Atlantic University | | | Public Scholarship |
| 2023-09-27 | | FAU Sport Management Kicker & Punter Indexes | | | Public Scholarship |
| 2023-09-27 | | FAU Sport Management Kicker & Punter Indexes | | | Public Scholarship |
| 2023-09-27 | | FAU Sport Management Kicker & Punter Indexes | | | Public Scholarship |
| 2023-09-27 | | FAU Sport Management Kicker & Punter Indexes | | | Public Scholarship |
| 2023-09-21 | Risk Taking, Performance, and Resilience to the COVID-19 Pandemic: Evidence from Public Property-Casualty Insurers | International Review of Financial Analysis | | | Peer Reviewed |
| 2023-09-20 | | The Real Estate Initiative at Florida Atlantic University | | | Public Scholarship |
| 2023-09-20 | | The Real Estate Initiative at Florida Atlantic University | | | Public Scholarship |
| 2023-09-19 | | FAU Sport Management Kicker & Punter Indexes | | | Public Scholarship |
| 2023-09-19 | | FAU Sport Management Kicker & Punter Indexes | | | Public Scholarship |
| 2023-09-19 | | FAU Sport Management Kicker & Punter Indexes | | | Public Scholarship |
| 2023-09-19 | | FAU Sport Management Kicker & Punter Indexes | | | Public Scholarship |
| 2023-09-18 | | The Real Estate Initiative at Florida Atlantic University | | | Public Scholarship |
| 2023-09-17 | Toward an Attitude-Based Path to Co-creation: Exploring Customer Engagement in New Product Development | Journal of Global Marketing | | | Peer Reviewed |
| 2023-09-12 | Diversification Measures: Mutual Fund Family Case | International Review of Financial Analysis | | | Peer Reviewed |
| 2023-09-11 | | FAU Sport Management Kicker & Punter Indexes | | | Public Scholarship |
| 2023-09-11 | | FAU Sport Management Kicker & Punter Indexes | | | Public Scholarship |
| 2023-09-11 | | FAU Sport Management Kicker & Punter Indexes | | | Public Scholarship |
| 2023-09-11 | | FAU Sport Management Kicker & Punter Indexes | | | Public Scholarship |
| 2023-09-08 | Sustainable Regional Real Options Value Chains: An Ounce of Prevention is Worth a Pound of Cure | Management Research: The Journal of the Iberoamerican Academy of Management | | | Peer Reviewed |
| 2023-09-06 | Variance of US Hospital Characteristics by Safety-Net Definition | JAMA Network Open | | | Peer Reviewed |
| 2023-09-06 | | FAU Sport Management Kicker & Punter Indexes | | | Public Scholarship |
| 2023-09-06 | | FAU Sport Management Kicker & Punter Indexes | | | Public Scholarship |
| 2023-09-06 | | FAU Sport Management Kicker & Punter Indexes | | | Public Scholarship |
| 2023-09-06 | | FAU Sport Management Kicker & Punter Indexes | | | Public Scholarship |
| 2023-09-01 | August 2023 Logistics Manager's Index Report | Logistics Managers' Index | | | Public Scholarship |
| 2023-09-01 | Differential Impact of Hospital and Community Factors on Scope of Hospital and Community Factors on Breadth and Depth of Hospital Population Health Partnerships | Health Services Research | | | Peer Reviewed |
| 2023-09-01 | Differential Impact of Hospital and Community Factors on Scope of Hospital and Community Factors on Breadth and Depth of Hospital Population Health Partnerships | Health Services Research | | | Peer Reviewed |
| 2023-08-31 | | Monthly Inflation Report at Florida Atlantic University | | | Public Scholarship |
| 2023-08-29 | The market price to embedded value gap: An analysis of European life insurers | Review of Quantitative Finance and Accounting | | | Peer Reviewed |
| 2023-08-23 | | The Real Estate Initiative at Florida Atlantic University | | | Public Scholarship |
| 2023-08-23 | | The Real Estate Initiative at Florida Atlantic University | | | Public Scholarship |
| 2023-08-21 | | The Real Estate Initiative at Florida Atlantic University | | | Public Scholarship |
| 2023-08-13 | The innovation paradox of global work: Does cultural tightness shape or constrain innovative behaviour? | Journal of Occupational and Organizational Psychology | | | Peer Reviewed |
| 2023-08-01 | July 2023 Logistics Manager's Index Report | Logistics Managers' Index | | | Public Scholarship |
| 2023-08-01 | | Journal of Accounting, Auditing, and Finance | | | Peer Reviewed |
| 2023-08-01 | Analysts' Institutional Client Catering and Reputation Tradeoff: Strategic Timing of Recommendations | Journal of Accounting, Auditing, and Finance | | | Peer Reviewed |
| 2023-07-31 | | Monthly Inflation Report at Florida Atlantic University | | | Public Scholarship |
| 2023-07-24 | The US health insurance market: Performance and efficiency analyses | Handbook of Insurance | | | Peer Reviewed |
| 2023-07-20 | Are foreign-born CEOs held to a higher performance standard? The role of national origin in CEO dismissals | Global Strategy Journal | | | Peer Reviewed |
| 2023-07-20 | | The Real Estate Initiative at Florida Atlantic University | | | Public Scholarship |
| 2023-07-17 | | The Real Estate Initiative at Florida Atlantic University | | | Public Scholarship |
| 2023-07-17 | | The Real Estate Initiative at Florida Atlantic University | | | Public Scholarship |
| 2023-07-07 | | Monthly Inflation Report at Florida Atlantic University | | | Public Scholarship |
| 2023-07-05 | June 2023 Logistics Manager's Index Report | Logistics Managers' Index | | | Public Scholarship |
| 2023-06-30 | Tourism Myths and the Dunning Kruger Effect Annals of Tourism Research | Annals of Tourism Research | | | Peer Reviewed |
| 2023-06-30 | Short-term Rentals, Resilience, and Gentrification | Annals of Tourism Research | | | Peer Reviewed |
| 2023-06-29 | | Equity Crowdfunding Tracker at Florida Atlantic University | | | Public Scholarship |
| 2023-06-29 | | Equity Crowdfunding Tracker at Florida Atlantic University | | | Public Scholarship |
| 2023-06-23 | Do liberal and conservative-leaning CEOs approach de-internationalization differently? Zooming in on the onset of the 2022 Russia/Ukraine crisis | Journal of World Business (AJG 4) | | | Peer Reviewed |
| 2023-06-23 | | The Real Estate Initiative at Florida Atlantic University | | | Public Scholarship |
| 2023-06-23 | | The Real Estate Initiative at Florida Atlantic University | | | Public Scholarship |
| 2023-06-13 | | The Real Estate Initiative at Florida Atlantic University | | | Public Scholarship |
| 2023-06-08 | Publicness, Organizational Strategies, and Public Value Outcomes: An Empirical Analysis of U.S Acute Care Hospitals | Public Management Review | | | Peer Reviewed |
| 2023-06-06 | May 2023 Logistics Manager's Index Report | Logistics Managers' Index | | | Public Scholarship |
| 2023-05-30 | | Monthly Inflation Report at Florida Atlantic University | | | Public Scholarship |
| 2023-05-24 | | The Real Estate Initiative at Florida Atlantic University | | | Public Scholarship |
| 2023-05-24 | | The Real Estate Initiative at Florida Atlantic University | | | Public Scholarship |
| 2023-05-23 | | The Real Estate Initiative at Florida Atlantic University | | | Public Scholarship |
| 2023-05-23 | Understanding Employee Work-Life Conflict Experiences: Self-Leadership Responses Involving Resource Management for Balancing Work, Family, and Professional Development | Journal of Occupational and Organizational Psychology | | | Peer Reviewed |
| 2023-05-18 | Social networks and managerial rent-seeking: Evidence from executive trading profitability | European Financial Management | | | Peer Reviewed |
| 2023-05-14 | Stock Market Manipulation and Corporate Venture Capital Investments | Social Science Research Network | | | Peer Reviewed |
| 2023-05-09 | Too real? The conflicting roles of adaptation and authenticity in intercultural service encounters | Journal of Services Marketing | | | Peer Reviewed |
| 2023-05-02 | April 2023 Logistics Manager's Index Report | Logistics Managers' Index | | | Public Scholarship |
| 2023-05-01 | Optimal investment for defined-contribution pension plans under money illusion | Review of Quantitative Finance and Accounting | | | Peer Reviewed |
| 2023-04-30 | Use of electronic health records in underserved communities in Florida | National Institutes of Health | | | Grant |
| 2023-04-30 | Use of electronic health records in underserved communities in Florida | National Institutes of Health | | | Grant |
| 2023-04-30 | Algorithmic trading and market quality: International evidence of the impact of errors in colocation dates | Journal of Banking & Finance | | | Peer Reviewed |
| 2023-04-30 | Firm-Level Pay Disparity and Breach Risk | Journal of Information Systems | | Robert Pinsker | Peer Reviewed |
| 2023-04-30 | The ChatGPT Artificial Intelligence Chatbot: How Well Does It Answer Accounting Assessment Questions? | Accounting Education | | Robert Pinsker | Peer Reviewed |
| 2023-04-28 | | Monthly Inflation Report at Florida Atlantic University | | | Public Scholarship |
| 2023-04-27 | Corporate Culture and IPOs | Social Science Research Network | | | Peer Reviewed |
| 2023-04-27 | Work-from-Home and the Risk of Securities Misconduct | Social Science Research Network | | | Peer Reviewed |
| 2023-04-19 | Hispanic Index of Consumer Sentiment | Business & Economics Polling Initiative at Florida Atlantic University | | Monica Escaleras | Public Scholarship |
| 2023-04-19 | | The Real Estate Initiative at Florida Atlantic University | | | Public Scholarship |
| 2023-04-19 | | The Real Estate Initiative at Florida Atlantic University | | | Public Scholarship |
| 2023-04-17 | | The Real Estate Initiative at Florida Atlantic University | | | Public Scholarship |
| 2023-04-04 | March 2023 Logistics Manager's Index Report | Logistics Managers' Index | | | Public Scholarship |
| 2023-03-31 | | Monthly Inflation Report at Florida Atlantic University | | | Public Scholarship |
| 2023-03-31 | Not My Circus, Not my Monkeys? Frontline Employee Perceptions of Customer Deviant Behaviors and Service Firms' Guardianship Policies | Journal of Service Research | | | Peer Reviewed |
| 2023-03-27 | | The Real Estate Initiative at Florida Atlantic University | | | Public Scholarship |
| 2023-03-27 | | The Real Estate Initiative at Florida Atlantic University | | | Public Scholarship |
| 2023-03-27 | | The Real Estate Initiative at Florida Atlantic University | | | Public Scholarship |
| 2023-03-21 | | Journal of Business Venturing | | | Peer Reviewed |
| 2023-03-12 | The effect of gender inequities in the classroom and beyond in US business schools | Journal of Management Education | | | Peer Reviewed |
| 2023-03-07 | February 2023 Logistics Manager's Index Report | Logistics Managers' Index | | | Public Scholarship |
| 2023-03-01 | Navigating political risk: Protectionism and ownership strategy in Cross-border M&As | Journal of Business Research | | | Peer Reviewed |
| 2023-02-28 | | Monthly Inflation Report at Florida Atlantic University | | | Public Scholarship |
| 2023-02-24 | | The Real Estate Initiative at Florida Atlantic University | | | Public Scholarship |
| 2023-02-24 | | The Real Estate Initiative at Florida Atlantic University | | | Public Scholarship |
| 2023-02-14 | | The Real Estate Initiative at Florida Atlantic University | | | Public Scholarship |
| 2023-02-13 | When the chickens come home to roost: The short- versus long-term performance implications of government contracting and supplier network structure | Journal of Business Logistics | | | Peer Reviewed |
| 2023-02-07 | January 2023 Logistics Manager's Index Report | Logistics Managers' Index | | | Public Scholarship |
| 2023-01-31 | | Monthly Inflation Report at Florida Atlantic University | | | Public Scholarship |
| 2023-01-23 | Hispanic Index of Consumer Sentiment | Business & Economics Polling Initiative at Florida Atlantic University | | Monica Escaleras | Public Scholarship |
| 2023-01-16 | | The Real Estate Initiative at Florida Atlantic University | | | Public Scholarship |
| 2023-01-16 | | The Real Estate Initiative at Florida Atlantic University | | | Public Scholarship |
| 2023-01-16 | | The Real Estate Initiative at Florida Atlantic University | | | Public Scholarship |
| 2023-01-01 | Gender Diversity in Ownership and Firm Innovativeness in Emerging Markets. The Mediating Roles of R&D Investments and External Capital | Research Policy | | | Peer Reviewed |
| 2023-01-01 | Taking Mental Models Seriously: Institutions, Entrepreneurship, and the Mediating Role of Socio-Cognitive Traits | Small Business Economics | | | Peer Reviewed |
| 2023-01-01 | Self-Employment and Eudaimonic Well-being: The Mediating Role of Problem- and Emotion-Focused Coping | Entrepreneurship Theory and Practice | | | Peer Reviewed |
| 2023-01-01 | Managerial Ability, CEO Age and the Moderating Effect of Firm Characteristics | Journal of Business Finance and Accounting | | | Peer Reviewed |
| 2023-01-01 | Managerial Ability, CEO Age and the Moderating Effect of Firm Characteristics | Journal of Business Finance and Accounting | | | Peer Reviewed |
| 2023-01-01 | Managerial Ability, CEO Age and the Moderating Effect of Firm Characteristics | Journal of Business Finance and Accounting | | | Peer Reviewed |
| 2023-01-01 | Managerial Ability, CEO Age and the Moderating Effect of Firm Characteristics | Journal of Business Finance and Accounting | | | Peer Reviewed |
| 2023-01-01 | Managerial Ability, CEO Age and the Moderating Effect of Firm Characteristics | Journal of Business Finance and Accounting | | | Peer Reviewed |
| 2022-10-20 | Healing the Digital Divide with Digital Inclusion: Enabling Human Capabilities | Journal of Service Research | | | Peer Reviewed |
---
Publication Inquiries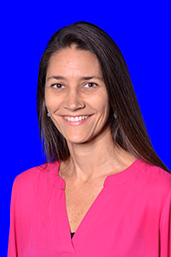 Jennifer Mullins, Marketing and Social Media Specialist, Comms. Group
Florida Atlantic University | College of Business